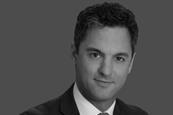 What are the elements of a successful JV, and what contractual omissions can lead to failure?

A recent case offers valuable guidance on how samples can be used cost-effectively to present complex cases

What a recent ruling on employment status could mean for the building industry

Recent changes to the rules, and a growing focus on enforcement, mean heat suppliers should assess their obligations more closely

The IR35 system for hiring freelance contractors changes next month, but there are problems with the CEST tool intended to help implement it. What can you do?

A recent appeal case looked at whether a company can provide expert services in claims for and against the same party

A Scottish court has upheld the NEC3 provision that makes adjudication mandatory before litigation can be sought

How far can construction employers go in urging covid-19 vaccination upon their staff, asks Francis Ho

The Supreme Court has largely struck down insurers' appeals against a ruling on their refusal to pay out over covid on business interruption insurance

Using this term implies no binding agreement has been made and thus can invalidate a supposed contract