The growth of offsite construction methods has a host of legal implications – we must plan ahead for that now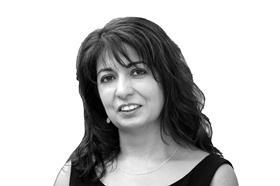 In the autumn 2017 Budget, the government announced a presumption in favour of offsite construction by 2019 across publicly funded capital programmes, promoting it as the building method of the future. Offsite is being used on large-scale infrastructure projects like the Heathrow expansion, and the bridges for HS2, as well as in helping address the UK's shortage of affordable housing. With a drive across the industry to improve efficiency, the benefits are clear – but what of the risks? The industry is inherently claims-prone, and offsite construction could bring a new raft of risks and claims.
The management and logistics of offsite differ completely from those of onsite construction. As offsite aims to increase the speed of construction, time on site is much shorter and so labour-related delays will become less prevalent. Problems with the supply of materials and transportation to site could replace more traditional delay events. Weather-related delays may not be such an issue with the greater use of offsite construction methods but, instead, failures in manufacturing processes could lead to significant delays and additional cost. Innovative assembly techniques are likely to be prone to faults in processing, and replacement components may be expensive and not readily available.
Items being fabricated offsite will essentially be 'products' rather than works or services […] the standard of care required is likely to be high, unless carefully worded exclusions are drafted into contracts
Design development during the progress of a construction project is inherent in the industry, but offsite construction in strict factory environments can inhibit design: the dialogue between designer and contractor that so often leads to the right design and installation solutions on site will not be possible with predetermined construction methods. And to what extent will designers be required to take account of potential offsite methodology in producing their designs and in designer's risk assessments under CDM? If offsite methods are to be adopted, early contractor involvement will be essential to provide the contractor with greater input into the design process. Early fixed designs and early determination of build options will be needed.
That can have huge benefits, but just how realistic is this, given procurement methods that often see contractors on board after detailed design? Other risks can include co-ordination failures between different elements and between different trades, so that once on site the prefabricated elements simply do not fit causing disproportionately high costs to rectify.
Traditional construction contracts and subcontracts may not be appropriate for offsite construction, as typical site risks covered in such contracts – weather, flood and fire – will be much less significant. It is important to pinpoint where a manufacturer fits into the supply chain in order to allocate risk appropriately and manage the relationship between the offsite processes and the rest of the project. The items being fabricated offsite will essentially be "products" rather than works or services and traditional contractual obligations may need to be adapted.
Therefore the standard of care required is likely to be high, unless carefully worded exclusions are drafted into contracts. Fitness for purpose obligations may also be implied. It will be important that liability and responsibility are clearly allocated between the manufacturer and the constructor if they are a different entity and provided for in the construction and supply contracts. Unlike onsite construction, prefabricated offsite works are less visible. This means the project manager and those inspecting the construction works will need contractual provision for access to the place of manufacture for monitoring purposes.
Legal ownership of offsite goods and materials will need to be established and protected against contractor insolvency prior to delivery to site. The construction contract will need to clearly set out at what point ownership will transfer to the developer – it should make clear that the title in the manufactured elements passes over at the point of payment, even if the material remains in the contractor's factory.
Designers, in particular, will need to take care to protect the intellectual property in their designs as the use of the same design on multiple projects can be a valuable asset, which may be better protected through the provision of royalties rather than one-off design fees.
The introduction of a manufacturer in the construction process may also worsen the already dire prevalence of cash flow problems in the industry. It will be crucial to draft appropriate payment terms and timescales into contracts.
The insurance industry tends to be more reactive than proactive: a wait-and-see approach has been adopted on BIM and digital engineering generally, and we can anticipate the same with offsite. Interpretation of existing policies could be problematic when applied to new construction methods, and more coverage disputes are likely. Brokers and insurers have a major part to play in developing hybrid insurance products to provide appropriate cover to the changing shape of construction and a new generation of risks.
Alongside the excitement of digital engineering and innovative construction techniques that are transforming the way we design and build, the legal and insurance industries should recognise the need for construction contracts and insurance products to adequately reflect new risks. Some forward thinking would be wise.
Postscript
Sheena Sood leads the construction, engineering and infrastructure group at Beale & Company Solicitors