EDF director says success of on-going negotiations with government is not 'in any way assured'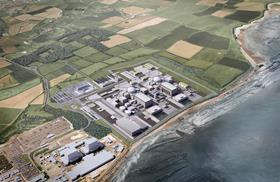 After months of negotiation the prospects for a deal between the government and EDF on power prices that would pave the way for construction of EDF's £10bn Hinkley Point C nuclear power station remain slim, according to one of EDF's directors.
The government and EDF remain locked in negotiations over what price EDF will be guaranteed for the electricity from its planned nuclear power plant, an essential component in enabling the firm to make the massive investment.
Lord Jay of Ewelme, who is a non-executive director on EDF's board, said that he "hoped very much" that the parties would reach an agreement.
Speaking at a House of Lords debate on nuclear power on Monday he said: "A year or so ago, I would have said that they seemed condemned to do so. However, having observed negotiations more recently, albeit indirectly from both Paris and London, I do not think that success is in any way assured."
Lord Jay said he hoped he was "being too pessimistic".
He added: "If we do not renew our nuclear capacity over the next 10 or more years, I believe that we will face real problems of energy security as existing nuclear and coal-based plants close, as gas prices rise when, as it is hoped at some point, the economy picks up, with shale gas being less significant inevitably on this side of the Atlantic than on the other side, and as wind power remains expensive and intermittent."
Baroness Verma, under-secretary of state for energy, said the negotiations were ongoing and it "would not be right" to discuss where the negotiations were.
She added: "All we can say is that this government are determined that, whatever price is agreed, it will allow for fairness and provide value for money for the consumer."