Boris Johnson wows the Conservative party conference using piece of building material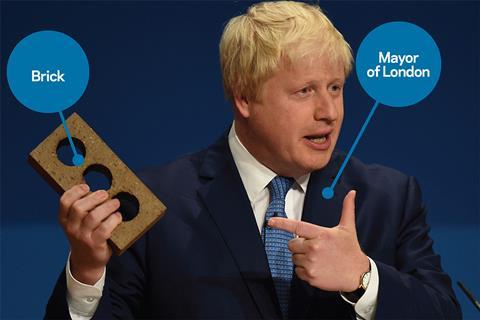 Boris Johnson addressed the Conservative party conference while brandishing a brick on Tuesday.
The brick, which came from an Ibstock brick factory in Newcastle-under-Lyme, whose success was made possible, said Mr Johnson, by the Tories' Help to Buy policy, was used by the London mayor to illustrate his commitment to building new homes.
Addressing the brick directly Mr Johnson said: "Brick, you will not be alone", before adding that 1 billion more would be needed.
A report by the Huffington Post that the brick has since defected to UKIP has not yet been confirmed.