Nick Clegg explains his policy on garden cities to the Lib Dem party conference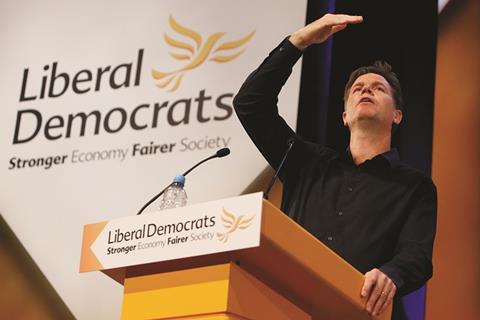 Liberal Democrat leader Nick Clegg addressed his party conference in Glasgow this week.
Among the policies outlined he suggested plans for up to five garden cities to be built along a new Oxford to Cambridge express rail route.
Despite suggestions that the party will suffer massive losses at next year's general election the Lib Dems could still end up in a position to enter into another coalition government, in the event that both Labour and the Tories fail to secure a clear majority.