Building's annual BIM survey shows a lack of qualified staff, perceived higher costs and handicaps for SMEs, makes a fully digital built environment a far cry
Building's third annual reader survey of BIM usage paints a picture of an industry progressing rapidly to digitise itself, with BIM uptake rising again and growing maturity in firms' usage of BIM technology and processes.
As befits a year in which the government's Level 2 BIM mandate finally came into force (requiring it on all central government projects), the number of survey respondents using BIM hit its highest ever level of 73%, up from 66% last year. More significantly, perhaps, the number of respondents claiming to have worked on projects using BIM Level 2 rose sharply, from 32% to 44% after stagnating the previous year.
The survey also finds users commonly seeing benefits such as improved clash detection, collaboration and better design - with those who've used it the most seeing the most benefits. Cynicism, also, is down - those who think BIM is more hype than substance has fallen from 55% of those who answered two years ago to just 40% today.
And yet the survey also shows clearly how far the industry is from being properly BIM enabled. While there is progress, there are also major growing pains and many issues which are still very far from resolved. It shows increasing concern over the price of using BIM, particularly in the vital early design phase where additional costs may put off the private clients who are needed to drive widespread adoption.
Amid fears of firms over-claiming their experience and proficiency, the survey also reveals an increasingly stark divide in the industry between large firms which are managing a change to using BIM, and small businesses which aren't willing or able to take the plunge. With the government pulling funding for the BIM Task Group in order to focus on Level 3, how likely is the industry to be able to clear these hurdles?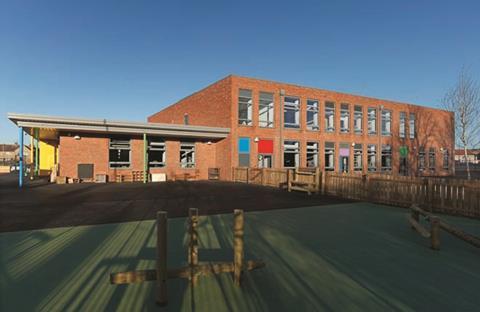 Uptake
While Building's reader survey is not immune to the problems of respondent self-selection inherent in internet polling, there seems little reason to doubt BIM usage is rising. Lucy Abbott, BIM director at contractor Wates, says the demand for the firm to do 3D modelling on projects has risen by 40% in the last year. "Client demand for BIM has been increasing year on year and has increased substantially in the last 12 months," she says. Likewise, Joe Stott, BIM manager at architect AHR, says: "These figures on the uptake feel right. The mandate has crystallised things a lot." Former chairman at architect BDP, Richard Saxon, who is also author of BIM for Construction Clients and associate at consultant Deploi, says: "This is probably because this is the year it became serious."
This continuing progress is a relief to those, such as Saxon, who feared a loss of momentum with the cutting of the government-funded BIM Task Group after the April mandate was reached. Confidence has been provided by the forming of the pan-industry BIM Alliance, led by Atkins' Anne Kemp, which has been set up to continue to drive the move to Level 2. However, few believe that many projects outside of the central government sector are working at that level, rather private projects are cherry-picking elements of Level 2 practice - in particular, the sharing of 3D models - and leaving the parts seen as not advantageous.
David Philp, BIM director at Aecom and former head of the BIM Task Group, says: "Private sector clients are asking for a version of BIM Level 2 and then innovating too." Wates' Abbott adds: "Clients aren't applying Level 2 to the letter, they're applying aspects which suit what they want to achieve with their projects."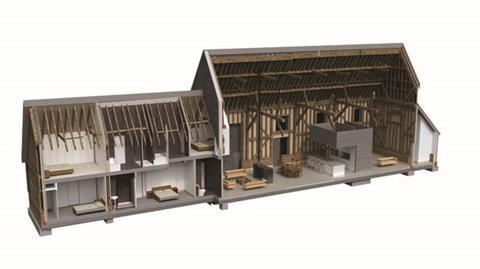 BIM-wash
Therefore, some suspect widespread claims to having used Level 2 BIM are more fantasy than reality. Steve Faulkner, associate director at engineer Elliott Wood, and a member of the BIM4SME task group, says the idea that 44% of the industry have worked on genuine Level 2 projects is "absolute nonsense". He adds: "It's people who have convinced themselves they've done it by having done some aspects of it, or it's people not understanding."
Faulkner illustrates this with the example of the sharing of 3D models. On most projects, he says, models are still shared including caveats saying they are "for information only" and cannot be contractually relied upon - something which shows the project team is not really collaborating in the way required at Level 2. Abbott agrees this is something she regularly experiences, and Faulkner says this type of behaviour supports the idea many firms are engaging in "BIM-wash" - over-claiming their proficiency in order to win work.
This perhaps explains a survey respondent's comment against the question asking whether people had used Level 2: "No - but I wouldn't be able to state that officially as I would have my P45 shortly after." Faulkner says: "The firms want the BIM experience and [people] say they can do it to get the job, then you get them in the project and you're holding their hand. Only those people that really know what they're doing are willing to admit they're not yet doing it."
The survey reveals a real problem with adoption among smaller firms, with overall use of BIM falling to under 50% for firms with turnover of less than £1m, and use of Level 2 dropping to 23%. In contrast, 85% of respondents at firms with turnover of more than £100m have used BIM, with 55% claiming to have used it to Level 2. Furthermore, large numbers of these bigger companies are reporting benefits such as improved clash detection (69%), improved collaboration (57%) and reduced delivery risk (47%).
In part, this is likely to be a function of the BIM mandate affecting central government projects, which tend to be delivered by larger firms, and the fact using BIM makes more sense on bigger projects generally. SMEs also tend to have smaller training and discretionary budgets for new software and hardware. However, Faulkner says SMEs also face an additional handicap due to the broad way in which Level 2 is defined.
Where clients and contractors can set the agenda by defining what BIM means to them and their supply chain, those working for them can be left bewildered by a profusion of different approaches. "The Task Group has published lots of information and standards, but there is still no clear process - 'this is how you do it, from start to finish.' It is very difficult for SMEs to know where to invest their time," says Faulkner.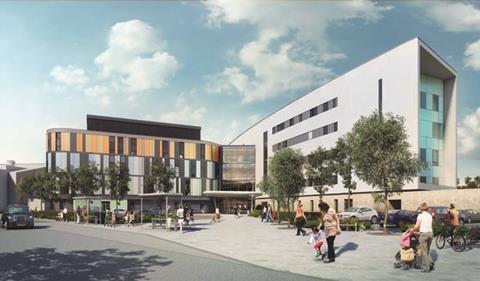 Design cost
The survey identifies the biggest barrier to greater adoption of BIM as being the lack of client interest, with well over a third of respondents citing this as the biggest problem. While anecdotal evidence suggests there is growing interest, and some developers, such as Great Portland Estates and Argent, have been very public about adopting BIM, they are still in the minority. Abbott, for example, says she guesses only 5-10% of Wates' developer clients are mandating it. James Pellatt, head of projects at developer Great Portland Estates, says the benefits to his firm from BIM have been enormous, but admits: "I don't hear many other [clients] extolling the virtues of it - and I just don't understand why not."
One reason suggested by the survey findings is what using BIM does to project costs, particularly in terms of the spend profile. One of the implications of using BIM, indeed, as AHR's Stott says, "the whole aim and objective" is to bring forward key project decisions that are often made in the construction delivery phase to earlier in the design process. This should allow clients to tie down designs earlier, reducing risk of re-work and delays caused by hitting problems once building has started. It can also, however, increase the time and cost of the early design phase, and - according to our survey - commonly increase design costs overall.
The survey found that 31% of people said using BIM increased design phase costs, 39% said it increased time spent on design. Deploi's Saxon says the natural tendency of BIM to force project decisions earlier in the process - the so-called MacLeamy Curve - is exacerbated by the fact consultants are still getting to grips with the technology, which even when mastered can be clunky to use in the concept phase. BIM information managers and tools to validate the information in 3D models can also come at additional cost.
"You end up with more spend at RIBA stage 2," Saxon says. "The reason this is a problem is because many clients want to reduce spending as much as possible prior to getting planning permission. Clients are saying how cheap can you make it until planning, and this is a real problem for BIM."
For the likes of Terry Stocks, head of public sector at Faithful + Gould and the government's ongoing delivery director for Level 2, the problem could be solved by clients considering the bigger picture. "There's a shift in the way we spend our money. BIM is shifting the profile, and maybe it's giving some clients the view that costs are going up. But if we're delivering in the BIM world we'll have less re-work, less changes and a better outcome. If the overall out-turn cost is going in the right direction that's what we should be looking at."
This at least is the theory. However, the reality is that construction cost savings are also, so far, hard to come by. Abbott says Wates will consider reducing risk premiums where clients can supply a reliable and verifiable BIM model, but that other savings are not yet generally achievable. "When you look at the specifications around data capture on BIM schemes, it is a new activity and requires some kind of funding. The industry has swallowed the belief that BIM can deliver a saving or be done at zero cost, and it will in time; but when you're at the point where industry is still in the early stages
of implementation, it is very difficult to achieve savings with a high degree of confidence," she says.
So while interest in BIM continues to grow, there is some distance to go before use of it becomes business as usual. And while the government is setting its sights on Level 3 with the Digital Built Britain agenda, Level 2 still looks like a big enough challenge for most of the industry.
BUILDING'S BIM SURVEY
Methodology
More than 350 people completed the online survey during October. The majority of respondents were either architects or other consultants, with a smaller number of clients (5%) and contractors (15%). About 40% of the survey respondents were from companies with turnover under £5m, however a significant number (around 25%) came from very large companies with turnover of over £100m.

Key findings
Uptake Rapid growth in BIM use, with 73% having now used BIM, and Level 2 use at 44%, up significantly from 32% last year. The survey found a growing divide between those who don't use it at all or very little (around a quarter of respondents), and a significant proportion (more than a third) who now use it for the majority of their workload.
Benefits
As in previous years the key benefits identified are in clash detection (56%) and greater collaboration within the project team (48%), with better design running at third place. Those with more BIM experience saw far more benefits, with three quarters of Level 2 users seeing clash detection benefits, for example.
Costs/barriers
Securing qualified staff remains a huge challenge for people using BIM, cited by 39%. However, the volume of people saying BIM increases the costs and time spent in the design phase increased rapidly on last year and additional time is now the biggest problem in using BIM (cited by 40%). While the biggest barrier to adoption remained lack of client interest, higher up-front project costs are also the third biggest barrier. Other significant problems include difficulty managing the volume of information, and difficulty using BIM information to aid the building's ultimate operation.
Hype vs reality
A clear majority (52%) now see the benefits of BIM as real, vs 35% who say they are more hype than substance. Around half of businesses now see BIM as a commercial opportunity, marginally down from last year.