Next week's Budget is likely to determine the fate of the government's controversial Help to Buy scheme, dubbed 'housebuilders' heroin' for boosting the market by creating a dependency among housebuilders. Joey Gardiner looks at the likelihood of it being scrapped – hitting share prices hard – and other options on the table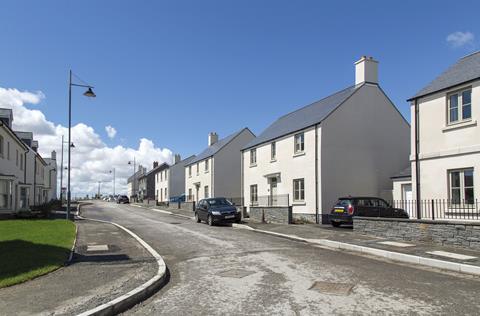 These are strange times for UK housebuilders. House prices remain stable or rising in most parts of the country, and the big listed builders – with a couple of exceptions – continue to report record results and strong demand. While official housebuilding statistics for the year to March are not due out until November, the Home Builders Federation said recently that it expects completions to have risen again – making it the sixth consecutive year of growth.
And yet the share prices of the publicly quoted firms are down on average by one-fifth since the start of the year, with the worst performer – step forward, Crest Nicholson – having seen its valuation pretty much halved. There's no doubt that the City, for one, is spooked.
Analysts put the falls down to a combination of issues: the sluggish London market; consumer fears ahead of Brexit; and the feeling that we're coming to the end of a property cycle. But probably the biggest drag anchor on the sector is the one issue that has lain behind its recent extraordinary profitability – the government's Help to Buy scheme. Speculation has grown in recent months that the chancellor, Philip Hammond, will use next week's Budget to either cancel or rein in the five-year-old scheme that by March this year had already stood behind 169,000 new-build house sales worth a cumulative £42.2bn.
"If you're effectively subsidising the price of something that's already too expensive then you're just putting more money into the system"

Matt Kilcoyne, Adam Smith Institute
Communities secretary James Brokenshire, speaking before the Conservative Party conference last month, has hinted as much, saying the government was "reflecting carefully" on the scheme's future. But analysts say cancelling Help to Buy could see housebuilders' share prices drop by up to 40% as well as a material drop in output. Housebuilders – and their shareholders – are desperate to know what Hammond is going to announce. The stakes couldn't be higher.
Are you worried that chancellor Philip Hammond will cancel the Help to Buy scheme in next week's budget?

— Building News (@BuildingNews) October 25, 2018
How does Help to Buy work?
Help to Buy is a form of equity loan. That means the government takes a 20% stake in the property at purchase to help qualifying buyers who themselves put up 5% but who might otherwise struggle to reach the loan-to-value ratio necessary to get a mortgage. Strictly an investment, not a subsidy, the government gets its money back when the property is sold, and charges no fees for the first five years, after which purchasers pay interest and charges. The latest government figures, to March this year, show 169,000 sales under the scheme, worth £42.2bn, requiring government loans worth £8.9bn. Of these purchases, 81% have gone to first-time buyers, but some have gone to quite wealthy buyers – including 6,700 homes to households earning more than £100,000 a year.
Help to build
Help to Buy was launched in 2013 by then chancellor George Osborne, making an immediate impact. Within two years, annual new-build completions had increased by one-third to more than 155,000, and they have carried on rising ever since. By bridging the gap for those buyers who could afford mortgage repayments but not necessarily the level of deposit required (see "How does Help to Buy work?", above), Help to Buy has effectively allowed housebuilders to take high sales rates for granted. Housebuilder Bellway last week admitted that in the year to July, 49% of its private sales were supported by Help to Buy, and Cenkos analyst Kevin Cammack says this figure is around 40% across the sector. "It's been the single most important government intervention in support of housebuilders for as long as I can remember," he says.
This virtual guarantee of sales has undoubtedly allowed housebuilders to build more quickly, at least in some areas, than they otherwise would have. A government-commissioned independent evaluation by the London School of Economics & Political Science (LSE) carried out in 2015 found that 43% of Help to Buy purchasers would not otherwise have been able to afford a home – meaning this proportion of Help to Buy sales are genuinely additional to what would have happened otherwise. The research found that produced a 14% uplift in build rates. And if that figure were still to hold true today, it would mean that a total of 73,000 homes have been built in the last five years as a direct result of the policy – no small beer.
A study by the Home Builders Federation (HBF) published last month concluded that the policy was "delivering on all objectives". Stewart Baseley, executive chairman, said: "The Help to Buy scheme has been an unmitigated success. It has led to an unprecedented increase in housebuilding activity, created tens of thousands of jobs, and boosted local economies the length and breadth of the country."
Despite these positive effects, Help to Buy has been controversial from the start. Free-market think tank the Adam Smith Institute has long called for its cancellation. Matt Kilcoyne from the institute argues that it merely stokes prices overall, and that at worst it risks creating the next "sub-prime" mortgage crisis. "If you're effectively subsidising the price of something that's already too expensive then you're just putting more money into the system," he says. Many others have weighed in with similar doubts, including Legal & General chief executive Nigel Wilson, who has said it is "turbo-charging prices" and should be scrapped.
Budget 2018 live coverage
Follow Building's live coverage of this year's Budget next Monday 29 October - we will be providing news and analysis of the Chancellor's construction-related announcements
'Effing stupid'
In 2013, with the housebuilding industry still in the doldrums, these concerns could be dismissed as a price worth paying for a necessary stimulus. But by last year, with housebuilding sharply up and a new government already broadening housing policy away from an exclusive focus on home ownership, many assumed the policy's time was up. But instead Theresa May last October shocked observers by announcing £10bn of further funding, guaranteeing its continuation until 2021. One source close to government says: "The first phase was quite a hefty positive all-round. But deciding to give it an extra £10bn was just pretty effing stupid. It makes the industry even more reliant on it, and creates an even worse cliff-edge for everyone in 2021."
Since then concerns about housebuilders profiteering on the back of the government's Help to Buy largesse have grown, particularly given the Persimmon bonus scandal which saw that firm's chief executive, Jeff Fairburn, pocket £75m. Last year, 58% of Persimmon's privately sold homes went to buyers using Help to Buy.
Increasing evidence has emerged of the boost to prices provided by the intervention. In 2017 construction analyst Alastair Stewart, citing a study of average sales prices, concluded in a lengthy note on the scheme that housebuilders received a boost to sales prices of "at least 5%". In addition, he found, it had been mainly used to boost building in areas of northern England and the Midlands with lower demand. "Help to Buy has been a major windfall for developers: it allowed them to charge more for homes than they would otherwise be able to; and it has been used disproportionately […] where housebuilders had large swathes of impaired land," the note said.
Likewise, Cenkos' Cammack says his conversations with builders indicate the Help to Buy loan has in most cases replaced the standard incentives given by housebuilders to buyers, such as free carpets and appliances, generally worth 2%-3% of the sale price. Under Help to Buy this 2%-3% instead goes straight on the bottom line, boosting margins significantly.
New, as yet unpublished research by the LSE into the issue appears to support these findings. A study of sales and construction activity close to local authority boundaries where the policy's implementation differed between authority areas has found a price premium of about 5% around London (where the scheme was expanded radically in 2016) attributable to the scheme, but no noticeable increase in build activity. In a lower-demand area, the Welsh borders (Help to Buy was introduced later in Wales than in England), build activity increased marginally, but at a minimal price premium. One of the research's authors, Dr Felipe Carozzi, assistant professor at the LSE, says: "The policy does seem to have some impact upon build rates – but this is unlikely to be in the South-east where the homes are most needed. Thus, the policy is unlikely to be successful in meeting its aims."
Even more politically unpalatable is the data on whom the scheme is helping. Government figures show 86% of recipient households earn more than £30,000 – in other words, above the £28,400 national average household income. Even the 2015 government-commissioned evaluation found 57% of Help to Buy recipients would have bought a home anyway. Lindsay Judge, senior policy analyst at the Resolution Foundation think tank, says this "deadweight cost" is indulgent in a time of austerity. "There's a case for looking at whether households earning more than £60,000 should be eligible for support from Help to Buy. It's probably not sensible. And longer term, the government should think hard about restricting the scheme even further," she says.
Torrid
Given these arguments, and the huge £52,000 cost per property of the policy, it would be understandable if Hammond were to consider other priorities – the NHS, social care, prisons, Brexit preparations, universal credit, schools – more deserving of limited government cash. But cancelling it outright from 2021 would have major repercussions. Cammack says housebuilders would both lose sales and see remaining sales become less profitable. With lower volume, company overheads would also eat into margin. His estimate is that overall cancellation could see average reported profit fall by one-third. This is a reduction in earnings that the stock market has not priced in, meaning potential share price falls of anything up to 40% initially, though this would probably correct. "It'd be a torrid quarter or two, undoubtedly, though the industry would fight back," he says.
"I'd be astonished if Hammond cancelled it. It'd lead to a national drop in output – it's just not what the government wants"

Clyde Lewis, Peel Hunt
Clyde Lewis, analyst at Peel Hunt, agrees, saying cancellation would be a "disaster" for the new-build market, sparking share price falls of anything up to 20%.
Luckily, for housebuilders, then, few think outright cancellation is likely. "I'd be astonished if Hammond cancelled it," says Peel Hunt's Lewis. "It'd lead to a national drop in output – it's just not what the government wants." Stockdale Securities' Alastair Stewart, agrees. "It's going to be extended, there's no doubt about it. It's just become the new norm. Housebuilders buy land on the expectation of a certain volume of buyers. It's too big to curtail."
One source close to government deliberations on the matter said: "The housing ministry is definitely convinced that Help to Buy has to be extended. But the Treasury is not convinced – they've got to balance the books. It's very much up in the air." A separate policy source said Downing Street was also raising issues and that "the prime minister can't stop fiddling". The prime minister's housing adviser, former Shelter policy director Toby Lloyd, has previously gone on record branding Help to Buy "self-defeating and poorly targeted".
Builders' heroin
But Hammond has a range of options aside from axing the policy completely (see "Hammond's options", below), and the big question is now what particular option Hammond will choose. Housebuilders, certainly, appear resigned to this happening, with Bellway's new chief executive, Jason Honeyman, last week backing calls to trim the scheme. A spokesperson for the HBF says: "The certainty of demand that the scheme provides enables builders to invest in the land and people needed to deliver more homes, and that certainty is desperately needed. The industry is keen to explore all options with government for how it could be shaped moving forward."
If it's likely Hammond will extend Help to Buy but further ration access to it, the big determinant of impact on housebuilders will be funding. Some have speculated he could extend it without giving any further funding – because by rationing it he would make the existing £10bn last longer.
Clearly these decisions will hit housebuilders, but the sector would recover much more quickly from that than from cancellation. "The market would take a bit of a knock but it would adjust okay. The companies would have a long enough time to prepare for it," says Cammack.
For a government with the ambition to build 300,000 homes a year, this will clearly be a prime consideration. The Resolution Foundation's Judge says: "Some have called Help to Buy 'the builder's heroin' – the trick will be to wean the industry off it without any nasty shocks." Next week we can expect to find out if it's a trick Hammond can pull off.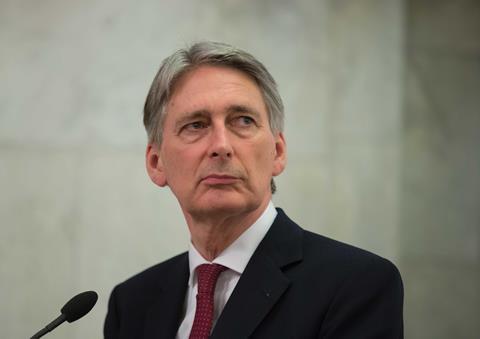 Hammond's options
Industry observers expect chancellor Philip Hammond to make a statement on the future of Help to Buy in the Budget next week, with newspaper reports speculating that he will extend the current scheme for another year and launch an in-depth review over its long-term future. If he wants to settle the issue next week, he has a range of options. These are:
Fully extend the existing scheme beyond 2021 – this would be the best outcome for housebuilders, who would be likely to see a share price bounce. Odds 10:1.
Announce cancellation beyond 2021 – this would hit housebuilders hard; expect share price falls of up to 20%. Odds 5:1.
Extend beyond 2021, make it less generous but include a slug of new money – this is the outcome the market has "priced in". Hammond could ration the scheme by making only first-time buyers or those on lower incomes eligible, or by putting a lower cap on sale price. He could also choose to make it less generous by cutting the equity loan stake – currently 20% of purchase price – that the government takes. Odds 2:1.
Extend beyond 2021, make it less generous and grant no new funding – this would work by making the existing £10bn last longer, and would leave housebuilders disappointed. Odds 3:1.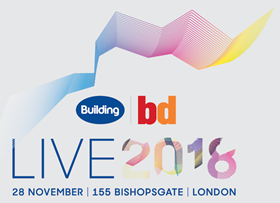 Will we ever solve the housing crisis? – is just one of the debates on this year's programme at Building Live, with speakers including Stephen Kinsella of Homes England, Selina Mason of Lendlease and Simon Rawlinson of Arcadis. Book tickets at www.building-live.co.uk/book