Optimism that the private commercial sector is bouncing back is growing - all we need now are some projects
The revival in the new build housing market since the spring could hardly be more high profile, with housebuilders reporting bumper sales and visitor levels. But the housebuilding sector, important though it is, is only one part of the industry. In fact the largest sector in the construction industry is private commercial work - offices, shops and leisure developments - which generated over £30bn of output each year pre-recession. Output in this sector has dropped by a third since 2008. So, welcome though the spike in residential building is, it is a rebound in construction's mainstay, the private commercial sector, that the industry wants to see most of all.
And to this end there is no doubt commercial developers are starting to react to the improving economic climate. Noble Francis, economics director at the Construction Products Association, says: "There has been a significant turnaround in sentiment since the summer, particularly within the office sector. There is a degree of optimism." But with output for the first half of 2013 at a 15-year low, the industry is desperate for this improving sentiment to turn into actual projects. So what real evidence is there that growth is returning, and if it is, how quickly can the market turn around?
Who's looking confident?
Consultants and architects certainly have been reporting growing confidence in new orders for the past six months, and in the last month a number of them, including URS, Wilkinson Eyre and Atkins, have revealed significant expansions. Steve Morriss, European chief executive of another, Aecom, told Building last month that the consultant, which includes the former Davis Langdon business, is hiring 3,000 staff across Europe partly on the back of commercial growth. "The commercial market is really picking up. Yes, London is leading, but there are a lot of exciting schemes being restarted, and an increase in the conversations we're having about projects moving."
London is on the home straight but other markets are lining up on the starting blocks - Birmingham, Manchester and Glasgow

John Price, Keltbray
But while consultancy work for architects, engineers and QSs is encouraging, contractors know this doesn't always mean the actual construction goes ahead, and even when it does, it can be years before schemes get off the ground. So it should be no surprise that a quick look at the sector's economic forecasts doesn't make particularly encouraging reading. The most recent CPA forecast, for example, predicts that output will contract this year by 7%, before flatlining in 2014. Only in 2015 does it show any real growth returning (of 5%), and the CPA's peers, such as Experian, say broadly similar things. To put this in perspective, under this scenario output by 2017 will still be more than 25% below its pre-recession peak.
Furthermore, while the volume of new orders increased sharply in Q2, it is still running at a lower level than output. As new orders can be seen as an indicator of where output is going, this implies output will fall as those new orders turn into actual work. So while the CPA's Francis says sentiment has improved, he isn't rushing to revise up his forecasts. "In the second quarter we saw a real rebound in orders, but it is still very volatile. It's a bit too early to be calling a recovery. We don't see any reasons for significant growth in the next 12 months."
Demand in the capital
However, there is increasing evidence that suggests these figures may indeed be painting too gloomy a picture of the sector's prospects. Estate agent Savills, which runs a monthly index of commercial development activity, has been recording growth for over six months, and its index for September found private commercial development volume rising at the fastest rate since the start of 2007 (see graph below). Meanwhile, a survey of the development markets in five UK regional cities by Deloitte, published this week, showed growing confidence, with 11 major office schemes started in the last year, and a growing appetite for speculative development.

But if the rebound is to happen anywhere, it will happen first in the more confident London office market. Around a quarter of annual commercial output is made up of office construction, and with the exception of a small number of high-profile schemes such as the Shard, the Cheesegrater and the Walkie Talkie, this sector has been very hard hit. With economic confidence returning, estate agents are now saying the fundamentals of the London office market look very positive for development. Jon Neale, head of research at Jones Lang Lasalle, says: "There is absolutely not enough office space for demand at the moment.
The vacancy rates are extremely low, down to around 3-4% in the City, and rents are already going up."
All the demolition contractors are really busy, they're going gangbusters and they're starting to turn work down

Julian Daniel, Blue Sky Building
His counterpart at Knight Frank, head of commercial research James Roberts, agrees that demand in the capital is "definitely picking up", mainly due to the fact businesses which hunkered down for five years in tired accommodation during the recession are now finally gaining the confidence to relocate. And, furthermore, his estimate is that actual construction work is picking up sharply - from 5.4 million ft2 of office space under construction at the start of the year, to 9.8 million ft2 in his most recent survey, for the second quarter.
Demand is coming particularly from technology, media and telecoms companies looking at locations on the fringe of the City of London. Roberts notes that Amazon has taken a space at 60 Holborn - outside the City - paying more than £60/ft2 in the upper floors, which is higher than the average rent in the City itself. Steve Watts, partner at newbie consultant Allinea, says these customers are provoking serious amounts of interest in the "white collar factory" model pioneered by specialist refurbishment developer Derwent.
In addition, anything along the Crossrail route is also in high demand, with areas such as Farringdon and Bond Street particularly popular, and the traditionally high rents in the City climbing even higher. Roberts says this year has seen the first rental rises since 2010, with prime office rents up 5%, and third quarter lettings exceeding two million ft2, 25% higher than the long-term quarterly average. "The City of London office market is established in a new cycle, with rents rising in the leasing market and prices on the increase for property investment. This has been driven by the resurgence in occupier demand as better economic news has given companies the confidence to push ahead with plans to relocate."
But it's not just agents getting excited about potential tenant demand: major schemes such as Land Securities' Nova Victoria, British Land's Clarges Estate, the Crown Estate's St James' Market and Brookfield's St Alphage House schemes are moving forward. Julian Daniel, director of construction services start-up Blue Sky Building, says a lot more work has been coming through. "It's not full tilt yet, but the last six months we've gone from just resi schemes on the blocks, to stand-alone commercial schemes also coming through. We're doing a lot of pre-construction work and we're seeing some of that being pure commercial."
With planning conditions on commercial schemes now ensuring that demolition of existing buildings can only go ahead when the replacement scheme is ready to go, activity levels at demolition firms are one of the best lead indicators on where output is going. Daniel says: "All the demolition contractors are really busy, they're going gangbusters and they're starting to turn work down."
You don't have to take his word for it: John Price is managing director of one of the largest, Keltbray, which has a huge presence in the London market, and he says the firm has already secured £45m in revenue for next year. This is more than half of what it will make this year, putting it in a far better position than 12 months ago. "It's fair to say the second half of 2013 has seen a lot more commercial schemes coming to fruition," he says. "And we're only getting on site now when all the developers' ducks are in a row. It's all getting a lot more confident."
Daniel says main contractors are currently tendering for this extra work, which would start to get on site "early next year". And there are signs this confidence is spreading beyond the capital. "London is on the home straight," says Keltbray's Price, "but other markets are lining up on the starting blocks - Birmingham,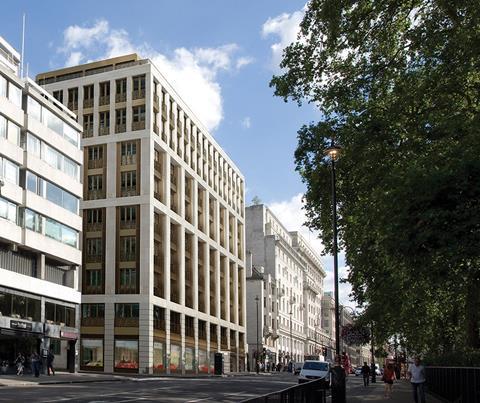 Low orders
So how does that optimism square with the relatively low level of new orders? Partly it is because there are large parts of the UK in which any upturn will take time to feed through, but there is also a structural explanation based on the way statisticians collect the data. Under ONS rules a scheme only counts as a new order when it is wholly new to the system. This means a project which was tendered pre-recession, subsequently put on hold and is now being revisited does not make it into the figures. Daniel says: "A lot of the schemes coming through are ones being dusted down, after having been lost in 2008/09 and been re-arranged."
Mark Lacey, a partner and one of Watts' colleagues at Allinea, agrees: "There are definitely a number of larger schemes that were on hold coming back." Another sign of the growing confidence that Allinea has seen is a change in the way work is being procured, responding to a growing sense that contractors will be starting to pick and choose the work they do. Lacey says: "At the moment contractors are still very keen to demonstrate an interest, but the conversations are moving round to the fact that going forward procurement will be about 'how do we get contractors' interest?'"
This means shorter tender lists, or two-stage tendering. Keltbray's Price says it's happening already. "The industry will start hardening its pricing, and then say we won't tender with five others, but we will do it with three. A lot of main contractors are seeing an upturn now."
If London can be seen as a lead indicator for the rest of the market, then the rebound in the commercial sector may arrive sooner than forecast. Certainly the usual lag times in translating increasing confidence into actual construction work could be shortened, because the prolonged length of the recession has given developers time to do all of the preliminary work to get schemes ready to go. But this is not a bull market. Development finance is still constrained, meaning less well-capitalised clients will struggle to take advantage of the upturn even if they want to. Knight Frank's Roberts says: "Things are a little better. But this is not at the moment the kind of bullish environment that drives an aggressive development pipeline." Given the time it's been through, the industry will happily take are return to steady growth.