Michael Thirkettle is chief executive of McBains Cooper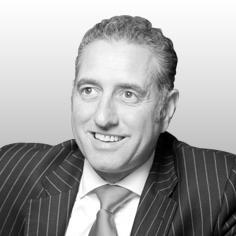 Malta-born British citizen Michael Thirkettle is chief executive of international property and construction consultancy McBains Cooper. He is a driving force behind McBains Cooper's ambition to change the way the industry works. Michael combines his passion for motorcycles with business - often using the analogy of how the agility and dynamics of a motorcycle and rider synergy can be compared with the interdisciplinary way of working and how McBains Cooper innovates and performs.
After working his way up the ladder via a number of property and construction professional consultancies, Michael joined McBains Cooper in 1992. With an expertise in projects and strategic professional advice, he led the property, building surveying and FM outsourcing teams prior to becoming CEO in 2003. Michael has a BSc in building surveying and has been a member of the RICS since 1989.
Away from work - and motorcycles, he is married to Donna, and with two children (and a black Labrador called Rossi - after the multiple motorcycling world champion), and enjoys fishing, DIY and golf. Michael is also a vice president supporting his son's charity, the Muscular Dystrophy Campaign.