If we can work better, work smarter, by employing practices used elsewhere in the world, why wouldn't we?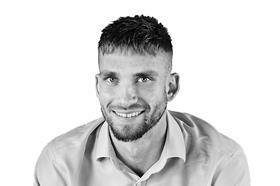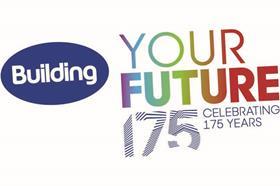 Value engineering is a practice for which the UK construction industry has been criticised – in my view this is due in part to the fact that such practices vary so greatly. The best companies help clients to make informed choices to reduce costs at every stage of a project, from inception through to completion. But unfortunately, it's not like that everywhere.
During a trip to Gleeds' New York office, it became apparent to me that those working in the US place great emphasis on value management from the very beginning of a project. Their reporting system is succinct, while design-and-build procurement methods – common in the UK – are virtually unheard of. Is this something we could learn from?
We global citizens must look all over the world to find the best techniques
Now that geographical barriers to information-sharing and communication are all but gone, thanks to the advent of new technologies, the next generation of construction professionals must engage in cross-cultural learning and embrace lessons from around the world to continuously develop best practice.
From a personal standpoint, I feel I can learn a lot from other markets and that we have an opportunity in the UK construction industry today to trial new techniques. Typical design-and build procurement methods may not always be the best fit, and in finding an alternative solution we also have the chance to improve client satisfaction.
I have learned that understanding the client and their specific needs should be the first task a project manager undertakes if they are to form strong working relationships. It is through that awareness of those requirements, along with implementing our best-practice processes, that we can add value. One client's prioritises will be different from another's, so having a shared understanding of what is going to make the project successful from the outset is critical.
A project could meet all the client's budget, cost and quality aspirations, but if that client places a greater emphasis on social benefits and project team relationships then this is how they will measure the project's success.
In finding the best fit for the client, we have to be able to choose from a huge repertoire of ways of working, which must include practices from across the globe – but it can't just
be individuals who decide what to cherry-pick from around the world. The industry as a whole must recognise that just because something has always been done a certain way does not mean that it is the only way it can be done.
Embracing the way people in other places do things gives construction professionals the best arsenal of skills to deliver what each of their clients is looking for. I believe that sharing methods and techniques assists across cultures in the development of better practices across borders.
As barriers continue to be removed and the need for the project team to be local falls away, we are becoming global workers, so the question really is: if we can work better, work smarter, by employing practices used elsewhere in the world, why wouldn't we?
James Faflik is a project manager at Gleeds and part of Building's graduate panel. He was speaking to Jordan Marshall
Building's graduate panel
This article is part of a series of views from a group of 12 fairly recent graduates working across the built environment – project managers, site managers, engineers, architects, surveyors and consultants – that Building brought together to discuss their hopes, dreams and fears for the sector.
Why did they join an industry with an image problem that puts off many young people? How do they hope to make their mark? What do they want to change?