We want to find out about the issues that are important to the generation coming into the industry today. We have invited each member of our graduate panel to write about what really matters to them. This week, Dermot Mitchell, a site manager at Morgan Sindall, implores the industry to take mental health issues seriously.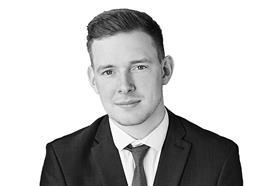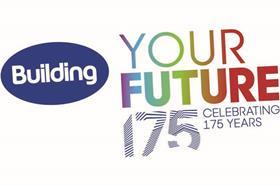 The suicide rate among construction workers is three times higher than the national average for men. It accounts for more deaths in the industry than work-related accidents; two construction workers commit suicide every single working day. It's the leading cause of death for men aged under 50. As a young male working in construction myself, it's good to see the industry is increasingly giving mental health issues in construction the attention and priority they deserve.
It's not hard to see why tackling mental health issues in a male-dominated industry is a massive challenge; people are working on site for long hours, in often unforgiving conditions and engaging in high-risk activities. Often we are struggling with a poor work-life balance and some turn to coping mechanisms such as smoking or drinking alcohol. It's a generalisation but there's a truth to it: men don't like talking about this stuff. For those who have come from other countries, it can be even harder. They might be working in the UK on a project with their family living elsewhere – some might not have anyone they can share their concerns with.
We need to focus on educating our workforce about the effect mental health problems can have on someone, as well as how to broach the subject
That lack of communication is pretty widespread, but it can be made worse by managers on site who can struggle to bring up mental health in conversation. Managers probably don't see it as their role to take care of the mental health of the people they are managing, but they need to be aware that they can actually increase the strain on teams and have a negative impact on those who might already be mentally vulnerable.
The old-fashioned management style of seeing the workforce only as an entity to do something with really needs replacing with a more approachable, supportive environment, one that encourages people to talk about what's happening with them. In order to change this, we need to focus on educating our workforce about the effect mental health problems can have on someone, as well as how to broach the subject.
Managers need to ensure they are conscious of how the teams around them are coping day-to-day and be trained to adjust their approach to suit. But it's not just those in management positions who need to be aware of their responsibilty towards those working under them. Site workers too must step up – after all, they spend much more time with their colleagues than managers do and will be more likely to spot the warning signs.
At Morgan Sindall, I've seen how it looks to appoint mental health first-aiders as well as your usual first-aider on every project. They're trained to spot the early triggers and signs of mental health issues in the same way as a physical ailment. They're trained to have the confidence to step in, reassure and support a person in distress and are taught enhanced interpersonal skills such as non-judgmental listening.
Opening up communication pathways within teams gets people talking – we use conversation cards, encouraging project teams to speak about mental wellbeing in their briefings, or to just go for a coffee with a colleague.
We also partner with some great organisations, such as MIND, who do outstanding work providing support in the workplace.
It's taking time, but I hope we see a leap forward in the attitudes towards the mental health of people in the same way we had that huge leap forward in attitudes towards the physical health of people with the health and safety movement a few decades ago.
However we choose to address the issue – through running mental health awareness days such as suicide prevention day, say – it doesn't need to be that formal; the aim is just to get people chatting on site. Awareness and education will eventually lead to prevention.
Are attitudes changing? Well, people are starting to realise that it's costing the industry millions in the same way that accidents used to. People are taking days off due to mental health issues, or they're not as productive as they could be when in work, so it's now an area that's being considered.
But there's still a long way to go. We await a sea change in attitudes towards mental health issues in our industry. Until that number of deaths linked to mental health issues reaches zero, there's still more to be done.
Dermot Mitchell is a site manager at Morgan Sindall. He was speaking to Jamie Harris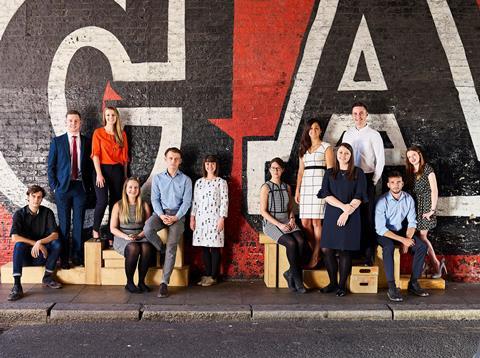 Our graduate panel
Building recently brought together a group of 12 fairly recent graduates working across the built environment – project managers, site managers, engineers, architects, surveyors and consultants – to discuss their hopes, dreams and fears for the sector.
Why did they join an industry with an image problem that puts off many young people? How do they hope to make their mark? And what do they most want to change?