Union says workers will be balloted on improved pay offer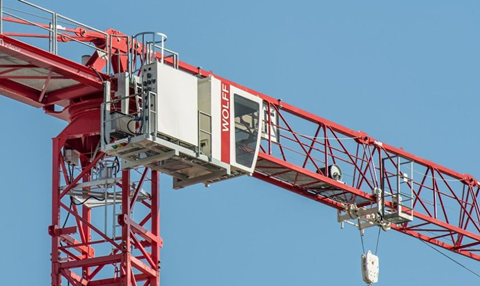 Crane operators have suspended a threatened walk-out this week after their employer effectively doubled their pay increase, although they could still strike if the revised offer gets the thumbs-down in a new ballot.
Members of the Unite trade union working for HTC Wolffkran had been due to strike for one day this Friday after rejecting a 3% pay increase. Sites that were threatened with disruption included Mace's scheme to build a new ground for Tottenham Hotspur in north London.
Talks between management and Unite yesterday resulted in the company offering 6% over two years, plus two payments of £250 being made by the end of this year.
Unite said under the terms of the offer workers would see their paid annual leave entitlement increase by two days by January 2019 and be offered greater flexibility on taking unpaid leave during the Christmas shutdown.
The union said its members at HTC Wolffkran would be balloted on the company's revised offer, described by Unite regional officer Paul Lomax a "significant step forward", by 15 September.
"Throughout this dispute Unite has always said that we have been fully prepared to negotiate and that we believed a settlement was possible.
"We are pleased that HTC Wolffkran returned to the negotiating table and that an improved offer could be made," he said.
But Lomas warned that if members rejected the improved offer the union would reschedule the industrial action.