Gas-fired power stations in Suffolk and South Wales get go-ahead from DECC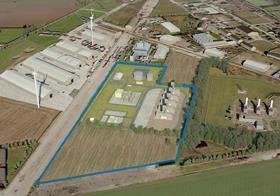 Two gas-fired power stations in Suffolk and South Wales with a combined construction value of £400m have got the go-ahead after being granted development consent orders from the Department for Energy and Climate Change (DECC).
The two projects are expected to create up to 300 jobs in construction and a further 30 once operational.
In total, each power plant will generate up to 299MW of electricity, enough to power around 400,000 homes.
Client Watt Power, an independent power station developer, is hoping the plants will be operational by 2019.
The gas-fired power stations have been designed to operate as "peaking" plants, so they can react quickly to short-term changes in energy demand as well as intermittent output from renewable energy sources.
Engineering consultant WSP Parsons Brickerhoff produced the preliminary designs for the plants as well as their environment impact assessments.
Mark Hurley, WSP Parsons Brickerhoff's UK head of environmental, said: "It's crucial to get such important and low carbon promoting infrastructure projects through planning and our excellent planning and environmental processes have made this possible."