CIC boss Graham Watts said work will be important pipeline of business for firms
Replacing Grenfell-style cladding on high-rise towers will be an important source of work for construction firms looking to bounce back from the covid-19 pandemic, according to the boss of the Construction Industry Council.
Speaking as part of the first webinar in the risk and regulation programme being run by Building and sister titles Building Design and Housing Today, Graham Watts said firms could be expected to rely on it because of the government's commitment to replacing defective cladding.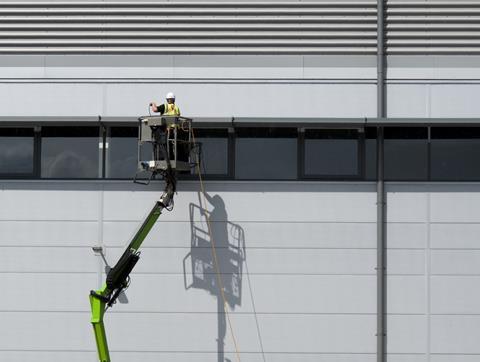 He said: "[It] will be important for the industry moving out of this virus situation. There is an awful lot of work to be done on that remediation programme."
Watts said there are more than 200 towers that still require work.
He said the covid-19 lockdown has had an impact on the efforts of the competence steering group, of which he is chair.
> Watch now: The Industry's Response to Hackitt
> Tackling the cladding challenge
He said: "We have seen it on the competence side with people being furloughed and being unable to continue helping with it."
But he said the group was still on track to publish its competency frameworks later this month.
Speaking as part of the same panel, Martin Taylor. director of regulatory policy at the Local Authority Building Control, said work within government to proceed with legislation for building safety was still going ahead.
He said: "We've seen no slowdown and a complete commitment from the government to continue with this work. We are maintaining progress towards a building safety bill later in the year."
Annette Hall, who is the head of operational development for building safety regulation at the HSE, said the government was pushing ahead with its plans to set up an oversight body to ensure safety regulation. She added: "Work is continuing at pace to establish the building safety regulator on a shadow basis."
The next webinar in the risk and regulation programme will be held on 15 July and centre on the impact on the supply chain.