Architect to design new building for Princeton university art museum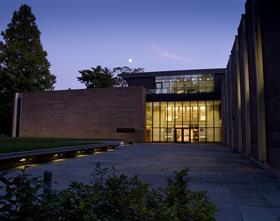 Adjaye Associates has been appointed to design a new building for Princeton University Art Museum in the US.
The building will provide extra display space for the museum's collections of more than 100,000 works, special exhibitions and art conservation, as well as classrooms and office space for the 100-person museum staff.
It will be built at the museum's existing site in New Jersey.
Adjaye was a visiting professor at the university for the two years to 2010.