M&E firm said it has been felled by Carillion's collapse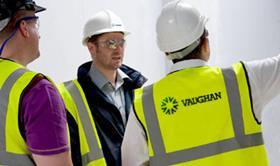 KPMG has been appointed administrator of the M&E firm which said last week it had been brought to the brink of collapse by Carillion's implosion in January.
A spokesperson for Vaughan Engineering Ltd confirmed the accountant, which as Carillion's external auditor has been fiercely criticised by the parliamentary inquiry looking into its collapse, was appointed yesterday.
Vaughan sent all its 160 staff home last Friday bringing to an end 50 years of trading.
The firm was formed in 1968 after its Northern Ireland parent set up an office at Broxburn on the outskirts of Edinburgh. It also had offices in Newcastle upon Tyne and Warrington.
Vaughan said it was owed at least £600,000 by Carillion and had been due to carry out more than £1m worth of work for the firm in the first quarter of this year.
The firm posted a turnover of £38m in the year to March 2017, racking up a £2.6m pre-tax loss. But it said it had budgeted to make a small pre-tax profit this year.
The company's parent, which was set up in 1955 in Newtonabbey, employs around 250 people and remains unaffected by its sister firm's administration. Another sister firm, ductwork contractor Brankin, is also unaffected.