Mott MacDonald also claims spots on two lots
The Environment Agency has revealed the winners of its new £80m consultancy framework.
The framework has been drawn up to support the organisation's programme of capital investment and improvement works for flood defence schemes.
Mott MacDonald and a consortium made up of Capita and US engineer Black and Veatch secured places on both lots.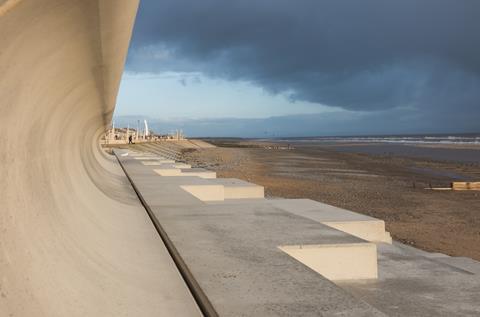 Aecom, Arcadis and Turner & Townsend all won places on the higher value lot, while US consultant Jacobs, which is set to buy Wood's nuclear arm, landed a spot on Lot 1 which is rounded out by North Yorkshire firm JBA.
Lot 1 is worth £27m and is set to provide technical delivery support, while firms on Lot 2 will provide contract, cost and carbon management support worth up to £53m.
Firms working on Lot 1 will be required to carry out services including BIM support and clerk of works responsibilities, while Lot 2 firms will have to carry out tasks including cost and price investigations and risk management.
The framework is set to run for four years.
Environment Agency's Client Support Framework
Lot 1: Technical Delivery Support
Value: £27m
Capita Black and Veatch Consortium
Jacobs
Jeremy Benn Associates
Mott MacDonald
Lot 2: Contract, Cost and Carbon Management Support
Value: £53m
Aecom
Arcadis
Capita Black and Veatch Consortium
Mott MacDonald
Turner & Townsend