Scheme is part of wider £1bn investment plan
Aecom has been given the OK for its masterplan to redevelop a former hospital in Glasgow.
The Western Infirmary site – which was shut 18 months ago apart from a minor injuries unit – will be turned into new teaching, learning and research facilities for Glasgow university and is part of a wider £1 billion investment plan that includes refurbishing and improving the rest of its estate. Edinburgh architect 7N is also working on the scheme.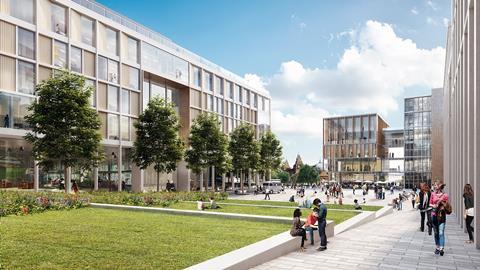 The £430 million, five-year long first phase will involve clearing the site in the city's West End and putting up new buildings which will house a health and wellbeing institute to tackle the public health problems of Glasgow, The Adam Smith Business School and a new base for the university's Arts college.
The second phase is expected to start in 2023 and will deliver new teaching and research space for engineering, an innovation quarter and a building for research into chronic diseases.