Vote to leave the EU will see tender prices flatten out this year and then potentially fall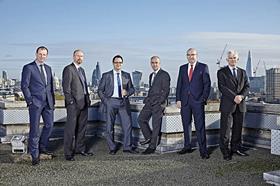 Contractors' coffers may not have improved enough since the recession to insulate against the short-term damage to workloads caused by the Brexit vote, consultant Alinea has warned.
A cooling pipeline of new projects and project starts is predicted in the cost consultant's latest market report, caused by developers and investors waiting for economic and political developments to provide the confidence to forge ahead with development plans.
Alinea said that while most tier one and two contractors are reporting full order books through to next year, it is also aware of schemes being paused in the wake of the EU referendum.
The cost consultant warns: "Have contractors and trades had sufficient time to swell cash coffers to insulate against short-term changes to the pipeline? We are not convinced."
However, Alinea believes the market has hardened since the recession and contractors are unlikely to resort to "buying work" again. Instead, they may redeploy staff and take on only projects they can get for the right price.
Construction prices have risen by over 25% in the current construction cycle and Alinea believes an adjustment is necessary if not inevitable.
The firm predicts a flat rate of inflation in tender prices into next year as investors "sit on their hands" at the same time as weakened sterling increases the cost of materials.
But from next year Alinea puts forward two scenarios. One is where the government confirms public sector investment and confidence in the construction market is restored causing a mini boom. Or the second is a period of continued uncertainty triggering a period of deflation, which could see tender prices drop by as much as 5% in 2018.
Alinea's tender price forecasts - two scenarios