Consultant says low unemployment rate and Brexit will see contractors fork out more
Labour costs are expected to increase in the coming years as firms fight for a smaller pool of workers, a new report from Alinea warns.
The cost consultant's latest market report said the current construction workforce was 5% smaller than its 2008 peak – but workloads over the period have grown 20%.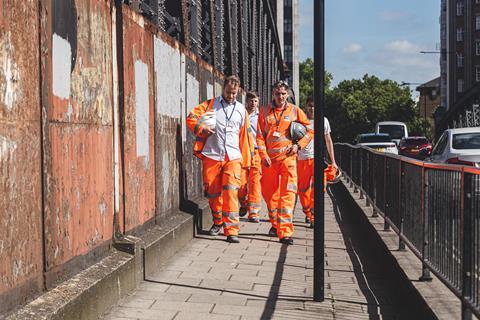 Alinea warned the discrepancy was causing strain to the industry, with the country's 3.8% unemployment rate, one of the lowest in Europe, making vacancies hard to fill.
The consultant added: "All this is working to push up construction labour rates as well as the cost of employment, and we can see no reason for this pressure to ease."
And it said the UK's impending departure from the EU would exacerbate the problem. It warned: "Isolating the UK construction market from a potential pool of European labour can only add more pressure and the suggested impact of a points-based system for post-Brexit immigration does not make for easy reading."
It cut its tender price inflation for this year by half to 1%, which it said would edge up to 2% next year and return to more normal levels of 2.75% in 2022.
Last month Turner & Townsend told contractors they will have to dig deep to find the workers needed to build infrastructure schemes such as HS2 and the thousands of new homes promised by the government.
"Going on a recruitment drive is unlikely to be cheap," it said. "Contractors who need to hire in a hurry will have to pay well."