Firm says number of employees will be furloughed because of crisis
Laing O'Rourke has told all its 8,000 UK staff they will have to take pay cuts of up to 30% because of the coronavirus outbreak.
This morning's move is the most significant belt-tightening measure introduced yet by a major contractor with chief executive Ray O'Rourke (pictured) likening the firm's response to the crisis to "a war effort".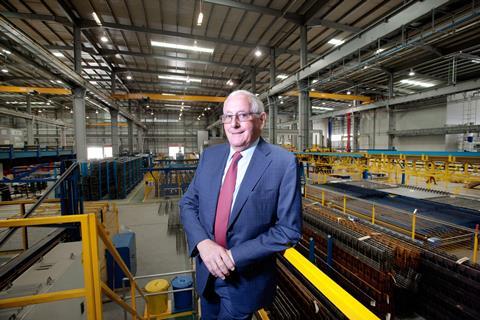 Staff will take pay cuts of between 20% and 30% depending on their pay grade while a number of staff will be furloughed – the name of initiative introduced by the government last month which sees staff put on paid leave with a proportion of their wages paid by the government.
In a statement, the company said: "We have conveyed that the company must act swiftly and decisively to protect the long-term prosperity of Laing O'Rourke and its people. We have confirmed with our staff a proposal to introduce further salary changes in the UK, and put other Hub staff and workforce members of inactive projects on furlough to protect jobs and support all our people."
The firm said it would introduce more flexible working hours to reflect the pay reductions and added that, where possible, it would look at providing top-ups to those on furlough. The government initiative allows impacted employees to receive up to 80% of their salaries up to a cap of £2,500 per month.
Earlier this week, Laing O'Rourke said 90 of its most staff at its Europe hub, which also includes the UAE and Canada, were taking pay cuts of 30% with immediate effect.
Ray O'Rourke added: "This is the equivalent to a war effort and we're introducing temporary measures which will be kept under review as we battle the impacts of covid-19. We appreciate that this situation is extremely difficult for our people and should not last any longer than the current crisis dictates. Once the business determines that the current crisis is over, we will seek to reinstate people's salaries and roles.
"These measures are regrettable but essential if we are to get through this period, and then emerge strongly as a pillar to help rebuild the UK economy and our communities."
Earlier this week, Kier said it was introducing pay cuts for 6,500 staff of between 7.5% and 25% to preserve cash in the face of the pandemic.