Network Rail report argues that upgrading existing lines instead of building HS2 would lead to 14 years of line closures on weekends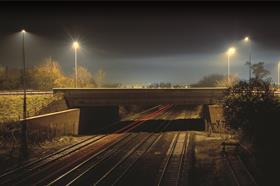 Scrapping plans for the £43bn high-speed rail line to north of England and focusing instead on upgrades to existing rail lines could lead to 14 years of weekend closures, according to a new report by Network Rail.
According to the Guardian newspaper, the report, prepared by consultant Atkins for Network Rail, found that the east coast mainline, midland mainline and west coast mainline would require 2,770 weekend closures (144,000 hours of work) if they were to be improved so they could replace the intended capacity of HS2.
The reports argue that a journey from London to Leeds could be increased by two hours and 10 minutes to more than four and a half hours while the work is completed.
A journey between Huntingdon and Peterborough would be doubled to an hour.
The report comes amid increasing political pressure on the £43bn HS2 project, with Labour warning that it could withdraw its support for the project if the budget spirals out of control.
The report is expected to form part of the government's new business case for the rail line, which is expected to be published tomorrow.