Industry experts say offer will have to pass £2 a share for shareholders to budge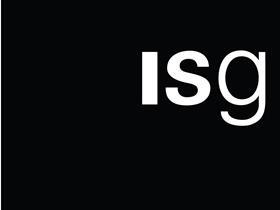 Analysts have warned US investor Cathexis it is likely to fail in its drawn-out battle to acquire ISG, unless it ups its offer by at least 16% to £2 a share, equivalent to £99m in cash.
ISG's board rejected Cathexis' increased offer – of £1.71 a share, or £85m – last Thursday, arguing it "continues to undervalue ISG and its future prospects".
Shareholders have until next Wednesday (17 February) to respond to the increased offer.
Cathexis' original offer, made in December, was for £1.43 a share, or £71m in cash.
While Cathexis said its latest offer is "final", analysts told Building it left itself some wriggle room to make an improved bid.
Sam Cullen, analyst at Jefferies, said: "I think they'll have to up it again. ISG's management have made it quite clear they don't want to sell. I think the offer has to be in excess of £2 and then people will be interested."
Tony Williams, analyst at Building Value, said: "It's not so long ago they were trading at £3.50 [January 2015]. But at £2 they would have gone."
In its rejection of the latest offer, ISG said it had taken into account recent trading issues in its UK construction business – which prompted a profit warning in December – but it was confident it could deliver its turnaround plans.
Cathexis argues ISG is better suited to private ownership rather than listing on the London Stock Exchange due to the volatile and cyclical nature of the construction market.
ISG's share price was trading around the £1.71 mark on Monday.
As of last week, Cathexis owns or has support from shareholders equivalent to over 30% of ISG shares. It wants 50% support for the deal to seal the takeover, down from the 90% threshold it initially set.