Social housing contractor found at fault for carbon monoxide incident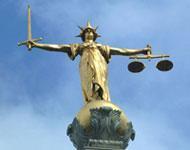 Social housing contractor Apollo has been ordered to pay more than £300,000 in fines, costs and compensation after seven people were hospitalised when carbon monoxide (CO) fumes escaped into their homes.
Apollo – now part of Keepmoat – was sentenced yesterday for the incident in Camden, north London, between 18 February and 18 March 2008.
The Old Bailey heard during a two week trial that seven residents, none of whom want to be named, were exposed to CO because boiler flues servicing the flats were obstructed during roof refurbishment work.
An investigation by the Health and Safety Executive (HSE) found that Apollo knew that some flues may have still been serving boilers in the properties, but did not have an adequate system for inspecting them, so work continued without checks being carried out.
The company also failed to ensure that the work was adequately supervised, and did not ensure that workers were familiar with safe working practices in relation to gas flues or were aware of the risks.
HSE inspector Helen Donnelly said: "Despite the client's adviser warning the company to consider the risk of blocking or covering flues at the start of the refurbishment project, the company did not assess the risks to residents or have a safe system to ensure flues serving live boilers were not obstructed.
"Moreover, as part of one of the UK's largest property service organisations, Apollo Property Services Group Limited is very experienced in refurbishing housing estates so there is no reason for this incident to have happened."
Commenting on the case, solicitor Ben Posford of Prolegal said the incident should lead to a change in the Smoke Detectors Act 1991 to include the installation of CO alarm devices in all new homes and all rented properties.
Posford said: "It is a common misunderstanding by tenants and landlords alike that annual gas safety inspections include checking for carbon monoxide leaks, but this simply isn't the case.
"Unless a CO alarm is fitted in each room (costing £10-£15 each) where a gas appliance is used, then no one will be aware there is a leak, and as with my clients the majority of people who suffer from CO poisoning suffer years of fatigue and low-grade symptoms which have a huge effect on a person's lifestyle and employment."