'Strong prospect' Dutch engineer will make counter-bid in battle with Japanese consultant Nippon Koei to acquire UK engineer Hyder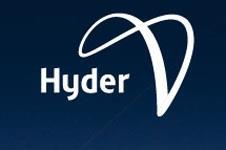 Dutch engineering giant Arcadis is likely to make a counter-bid in its battle with Japanese consultant Nippon Koei to acquire UK engineer Hyder, an informed industry source has told Building.
Nippon Koei agreed a £268m takeover deal with Hyder's board on 8 August, trumping a £256m deal Arcadis struck with the UK firm the prior week.
An informed source told Building this week that Arcadis was now likely to up its offer.
"Arcadis is known for these M&A approaches being long in the making and a counter-offer would seem a strong prospect," the source said.
Christopher Bamberry, analyst at Peel Hunt, agreed Arcadis was likely to counter-bid: "There are more opportunities for Arcadis in terms of cost and revenue synergies and they've got a stronger balance sheet than Nippon Koei.
"Nippon Koei's offer was less than 5% more than Arcadis' and the rule of thumb for counter-bids is to go 10% higher."
Nippon Koei's offer was dealt a blow last week after one of Japan's biggest credit rating agencies, Rating and Investment Information (R&II), put its triple-B credit rating at risk of a potential downgrade if the deal went ahead, due to the "heavy financial burden" it would place on it.
Bamberry said R&II's credit rating warning could dissuade Nippon Koei from getting drawn into a bidding war. "With their credit rating under threat you'd suspect that might be their best offer," he said.
However another analyst, who preferred not to be named, said Nippon Koei's offer could win out, as it was nearly 12 times the firm's profit, when measured as EBITDA [check]: "It looks like a generous price, you would have thought the Japanese would get it."
Nippon Koei generated revenues of £421m last year, making it significantly smaller than £2bn-turnover Arcadis.
Nippon Koei has pledged to run £297m-turnover Hyder as a standalone division with no job cuts or office closures, whereas Arcadis has said its potential takeover of Hyder would result in annual cost savings of £15m, with some overhead and job cuts.