PRP chief blames furlough 'lifeboat' for inflicting unintended pain on supply chain
The boss of a leading housing architect has hit out at clients who put swathes of staff on furlough forcing projects to stop and loading huge financial strains on consultants.
Brendan Kilpatrick, senior partner at PRP, conceded it was right to halt some work in the face of coronavirus and to furlough employees, but added: "Many of the projects being worked on by these members of staff did not necessarily need to stop overnight."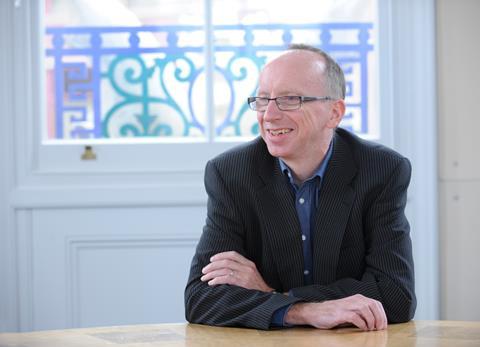 He likened the move in some cases to abandoning ship at the first sight of an iceberg and added: "The action, in certain circumstances, might be considered to be the equivalent of giving the order to abandon ship as soon as you have spotted an iceberg instead of staying on board to steer clear of danger."
He told Building's sister title Building Design the government needed to review the effects of the job retention scheme on certain sectors of the economy and to consider carefully how to "wean us off medicine which may be seriously harming some of the patients".
Introduced by chancellor Rishi Sunak in March, the job retention scheme allows firms to furlough staff with the government paying 80% of their wages. It was originally open until the end of May but has been extended by a month with employers' groups calling for it to be extended further.
But Kilpatrick (pictured) said the rush to furlough was having serious consequences for consultants.
He added: "The loss of momentum and inherent knowledge is hard to calculate, as is the cost of re-mobilisation. The effects on the team of consultants assembled to deliver the project is akin to the effects of the virus itself – a chain reaction of consequential measures requiring redundancy or furlough or significant reductions in salary or working hours.
"The costs are immeasurable, not only in financial terms but also in relation to the health and mental well-being of employees."
Government spending watchdog the Office for Budget Responsibility has estimated the furlough scheme will cost the public purse £42bn over three months to help 8.3 million people. Think tank Resolution Foundation has said it could cost an extra £12bn for each additional month the scheme is extended.
HMRC said this week a total of 6.3m jobs had been temporarily laid off by 800,000 companies, with claims amounting to £8bn by 3 May. The scheme came into force on 20 April.