Practice chiefs warn economy must be kept afloat at all costs
Much bolder action is needed by the Treasury to keep the UK's construction industry afloat, leading architects are warning.
Quantitative easing of the kind used for banks in the 2008 financial crisis, business rate holidays and delays on tax payments will be required to stop good firms going under, they added.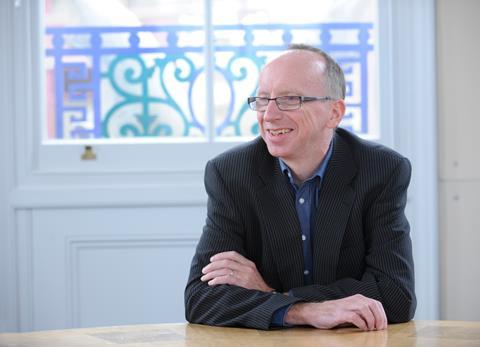 In yesterday's teatime update the chancellor announced a £330bn loan fund for struggling businesses that architects will be able to apply to but he stopped well short of the measures industry leaders were hoping to see.
Former RIBA president Jack Pringle, London principal of global architecture giant Perkins & Will, said what the architecture sector – and the economy in general – required was a form of quantitative easing of the kind used for banks in the 2008 financial crisis to prevent good businesses from going under.
"The crisis is going to cost hundreds of billions of pounds, but the key thing is to keep the economy going," he said. "If we don't, really good companies will go to the wall. Now is the time for bold actions.
"I don't think there's much you can do with interest rates. I think [French president Emmanuel] Macron has been much more proactive in approving support for business. The government has to get on and give business confidence that they are going to be helped out of trouble. Everyone needs confidence that they're going to make it through; everyone in the chain.
"They found a mechanism to do it for the banks and now they need to do it for other companies. It might be underwriting loans, but a formula has to be found. Every country in the world is going to be printing money."
RIBA chief executive Alan Vallance said: "More will be needed to support SMEs – most architecture practices – who are already feeling the pain of this pandemic.
"The government must ease the cash squeeze faced by many practices and their clients, and provide clarity on how it will keep the planning system operating and construction sites open so that projects can progress."
Brendan Kilpatrick, senior partner at PRP, which has about 270 staff in four offices, said a delay on tax payments and a business rates holiday "could be the lifeline practices need".
He told Building's sister title Building Design before the chancellor's speech, he said: "Things like that will allow a business to get through the next 3-6 months and emerge intact, which is what the government and all of us want."
He echoed Pringle's views on confidence, saying: "My message to clients is, collectively we need to do our damnedest to carry on business as usual so we emerge on the other side with not too much damage.
"I like to think we are reasonably well managed but we are so dependent on our clients keeping the wheels oiled. Architecture depends on cash. That will be one of our biggest concerns."
He said the firm has enough work to keep busy until the end of April but warned the practice could face a drop in turnover of as much as 40%.
He added: "It may be that in a few weeks we get used to this crisis and begin to find ways of working round it. I'm reasonably confident that will happen, so my optimistic side says we may instead be negatively affected by 20% of turnover."
The other "big threat" facing architects was site closures, he said.
"That's a big concern, that closures or delays to the programme because of shortages of materials may happen from Easter onwards. It all depends on how bad it gets. We're not hearing anything like that yet but it's relatively early days for the UK.
"We have a huge single-phase PRS scheme, Cherry Park, on site in Stratford. We have 18-20 people working on that project so if that site closes it will have an impact on business."
Careys began groundworks on the £670m Cherry Park scheme last summer where Westfield is acting as main contractor and joint developer.
Asked about possible redundancies among practices down the line, Kilpatrick (pictured) said: "That will be challenging. I think that will depend. We would have to take a view from our client on a large site like that. Is it a two-week stop because someone has contracted coronavirus and it's merely precautionary? We can easily bridge that gap.
"It's bound to have an effect on some firms. Some larger sites will stop, placing a serious challenge on the need to save jobs within architectural practices."
Last week Darling Associates announced nine redundancies which it blamed on a downturn in overall workloads and early coronavirus impacts, with staff self-isolating.
Kilpatrick said his other key concern was operational such as the resilience of IT systems and the ability to maintain and monitor productivity once 90% of its staff were working from home, a situation it was expecting from today. A skeleton staff will be keeping the London office open, he said.