Former Olympic Delivery Authority boss says similar delivery body should be set up to drive through the construction of nuclear power plants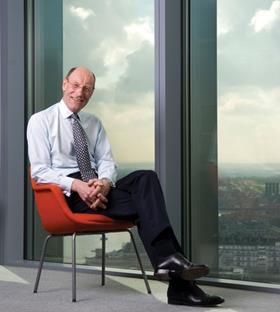 The former boss of the Olympic Delivery Authority has called for a similar delivery body to be set up to drive through the construction of a new generation of nuclear power plants in the UK.
Speaking to Building following the publication of his review into infrastructure planning in the UK, Sir John Armitt said the government should set up a new delivery body, similar to the Olympic Delivery Authority (ODA), to take on the task of building the nuclear power stations the UK needs to meet its low-carbon energy commitments.
Plans for a new generation of nuclear power plants are currently stalled as the government and EDF, the developer of the first proposed nuclear new build plant at Hinkley Point, remain locked in negotiations over the price of electricity from the power plant, which is critical to a deal that will enable the project to move forward.
However, Armitt said if a deal cannot be brokered, the government should press ahead with the construction of the nuclear plants itself, through an ODA-style body.
He said this would remove the need for the government to strike a deal over the price of electricity so far from the point when the power will be generated, which inevitably involves a certain amount of "crystal ball gazing".
"Instead, why not create a body, like the ODA, with the expertise of the nuclear sector, that could get the plants built. They could then be sold back to the market," he said.
Armitt added that by delivering a clutch of power stations together, to a standardised design, the overall cost could be significantly reduced.
He said he was "pleased" with the reception of his report into UK infrastructure planning, which recommended the creation of a new independent infrastructure commission that would be responsible for assessing the UK's future infrastructure needs and drawing up priorities for delivery that would be voted on by parliament.
He said he hoped the report, which was commissioned by the Labour Party, would be looked at by the government, but if no progress could be made before the election in 2015 then he expected the proposals may form part of Labour's election manifesto.
"It's in the hand of the politicians now, but I will continue to champion it," he said.