Firm lands lottery-funded schemes at St Albans and Canterbury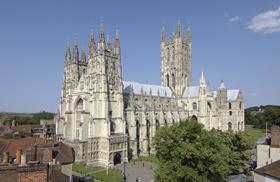 Consultant Artelia has been hired to help deliver Heritage Lottery Fund (HLF) supported projects at two of the nation's highest-profile cathedrals.
It will act as QS and project manager for Canterbury Cathedral's £19.4m Canterbury Journey Project, which includes the creation of a new welcome centre and cafe, as well as capital works on the cathedral itself, and landscaping for the precinct.

The scheme has been allocated almost £12m in HLF money, but requires a additional £7.4m in match funding before it can go ahead. Berman Guedes Stretton was named as project architect last month.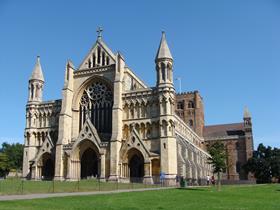 Artelia has also been appointed as QS on a project to to build a new centre for St Alban's Cathedral in Hertfordshire, which will also include essential restoration and conservation work at the structure.
The project, which aims to raise the proile of St Alban, was awarded £392,000 in HLF development funding last year and a nominal allocation of £3.9m dependent on a detailed bid next year.
In December, the cathedral confirmed Simpson & Brown as its project architect and Cragg Management as its project manager. A public consultation on the proposals is expected to begin in the coming weeks.