But firms reject claim from the National Association of Pension Funds that they are ignoring shareholders' concern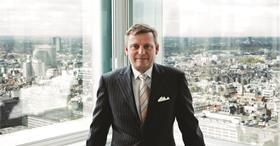 Engineers Atkins and Babcock are among ten UK firms accused in a new report of failing to heed shareholder concerns on executive pay.
The report, from the lobby group for pension fund investors, the National Association of Pension Funds, names the ten as examples of FTSE companies which - unlike others in the same bracket - have not exercised "quiet diplomacy" on bosses' remuneration in response to shareholder anger.
However, Atkins - whose chief executive Uwe Krueger received an overall pay package of £1.38m in the last financial year, up from £987,000 for the nine-and-a-half months he served the previous year - said it had carried out "extensive consultation" before bringing in its latest executive pay structure.
And Babcock - whose chief executive Peter Rogers took home a total package of £2.61m in the year to the end of March up from £1.46m the previous year – said it "totally rejects" the notion that it had ignored shareholders.
Joanne Segars, chief executive of the NAPF, said: "Most companies are making efforts to improve the disclosure of their remuneration practices and to ensure their policies are driving appropriate performance.
"We hope that highlighting the few companies where shareholders have felt compelled to give the company another reprimand will cause them to reflect, listen to shareholder concerns and introduce changes next year."
The report said it had examined firms which received "significant shareholder dissent" from shareholders in 2012 in terms of votes against and abstentions on resolutions concerning remuneration.
It said most firms had "listened and learned" but some had not and had received more than 15% dissent on their remuneration report in 2013.
Babcock faced 43% dissent in 2012 followed by 16% this year on "significantly above inflation salary increases" while Atkins faced 20% dissent last year and 17% this year on its long-term incentive plan (LTIP) structure.
In March, the NAPF wrote to the FTSE 350 chairmen to warn that companies which had failed to create a strong link between executive rewards and performance should expect shareholders this year to repeat the message they delivered through the so-called 'shareholder spring' rebellion of 2012.
An Atkins spokesperson said: "We undertook an extensive consultation programme when we updated our remuneration arrangements and are satisfied that we took feedback on board. Indeed, we achieved a positive vote of 85% in favour.
"We believe our annual report gives a clear explanation of our remuneration policy and our directors' compensation and benefits. We are comfortable that our directors' compensation and benefits are appropriate for a company of our type, its performance and market conditions."
A spokesperson for Babcock said: "Babcock International totally rejects the unfounded and arbitrary claim by the NAPF that the company 'ignores shareholder concerns'.
"Babcock consults regularly and closely with its investors, as evidenced by the fact that more than 83% of shareholders, including a large number of the NAPF's own members, supported Babcock's remuneration report in 2013.
"The NAPF appears to ignore the fact that Babcock's remuneration practices are entirely aimed at aligning executive rewards to our long-term success and returns to shareholders, which total 1,470% over the past 10 years against an overall FTSE 350 increase of 177%."