Consortium including UK engineer hits milestone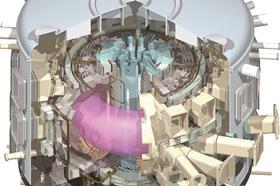 An international engineering consortium including the UK's Atkins has clocked up a million man-hours on the groundbreaking ITER nuclear fusion project in southern France.
The Engage consortium is building the world's largest experimental fusion facility, which aims to demonstrate the scientific and technological feasibility of fusion power.
Fusion is the process which powers the sun and the stars.
The Engage consortium members also include Assystem, Egis and Empresarios Agrupados and their collaborative efforts have delivered over 3,000 technical documents for the 39 buildings and areas, since they began work in April 2010.
The first phase of work is now almost complete and all major construction contracts are due to be awarded before the end of the year.
Martin Grant, chief executive officer of Atkins' energy business, said: "The fact we have spent a million man-hours on the first phase of the programme tells you just how big this project is.
"It is not just the scale of the project which is exciting though, it is the complexity of the engineering that is required.
"We have been designing the site structures while the science is still evolving which means we must be highly flexible at the same time as satisfying the most stringent nuclear safety standards."