Atkins' chief executive in the Middle East has stepped down from his role and is set to leave the company.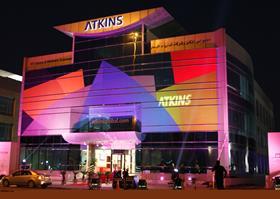 An Atkins spokesperson said Richard Barrett would be replaced by Chris Birdsong, the firm's Asia Pacific chief executive, who will take on the role on top of his current responsibilities, adding: "Chris has vast international experience in major projects development and delivery, which offers him a powerful insight into the Middle East market."
Barrett's departure from his role as chief executive in the Middle East follows a fall in operating profit of 30% in the region over the year to 31 March 2013 caused by delays in contract awards.
The spokesperson declined to comment on the reasons for Barrett's departure.
Atkins has suffered a number of delays to contract awards in the region. In the year to 31 March 2013 revenue fell to £162m from £171m the previous year and operating profit fell to £12m from £17m.
In the results, published in June, the firm said "protracted negotiations on variations to major contracts" had "an impact on our financial performance".
The firm predicted a return to growth in the current year. However, in a trading update on 31 July it said it "continued to be impacted by delays in project awards".
Barrett was unavailable for comment.