Revenue at engineer up to £1.9bn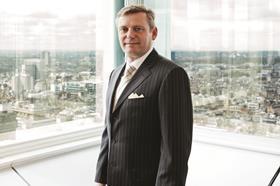 Atkins has seen profit increase by 22% to £131m for the year, up from £107m for last year.
The engineer also saw revenue rise by 6% to £1.86bn for the year ended 31 March 2016, up from £1.76bn.
Atkins chief executive Uwe Krueger said: "Overall, we remain confident for the year ahead despite continued uncertainty in some of our markets".
The group's reported a good year for its UK and Europe business with the UK presenting a "healthy" pipeline of opportunities particularly in the infrastructure sector.
But the firm said the Hendy Review into project delivery in Network Rail had resulted in some scheme delays and the extension of works programmes into the next spending control period but was encouraged by the overall increase in investment to £40bn.
The firm also warned that austerity measures by the government would possibly continue to slow decision making and contract awards even though the government had committed to a summer decision on airport capacity in the South-east and the parliamentary process for phase one of HS2 was in the final stages.
Atkins said its Middle East business had performed well despite cash flow challenges resulting from the depressed oil price and said it was "cautious" in its outlook for the region as it expected contract awards to remain slow.
The fluctuating oil price has also impacted on the group's Energy business, which Atkins said had faced challenges in the oil and gas markets, while its Asia Pacific arm was impacted by delays to a number of opportunities and receipts from clients beyond agreed contract terms, affecting profitability and cash flow.
Atkins said it also noticed a slowdown in Hong Kong in the funding approval for projects and increased competition. However, the firm said it is forming a new property division in mainland China.
The news follows on from the engineer's launch earlier this week of a new consultancy business, Atkins Acuity, which will initially focus on the Middle East, South East Asia and Africa markets in Atkins' core sectors of transport, energy and infrastructure.