Firm collapsed into administration owing £22m
An auction to sell off the equipment and assets of the Darlington factory of stricken Cleveland Bridge will take place next month.
The property and assets sale will take place on 9 November before bidding closes the following morning.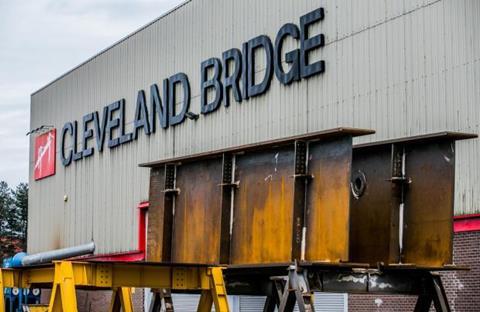 As well as manufacturing equipment, the online sale, which is being run by Sanderson Weatherall from its Leeds office, will include lifting machinery, steel containers, transport vehicles and cars.
The steelwork firm, which is now being wound up, collapsed into administration in July owing creditors nearly £22m.
In a report filed last month, administrator FRP said Cleveland Bridge was sunk by the costs of dealing with the pandemic, rising steel prices, delays on jobs caused by the pandemic and an estimating blunder on a £11m scheme which meant the job, which made up the majority of its production hours at its Darlington facility in the first three months of this year, was being done at zero gross profit.
Filings made at Companies House last month show that Rasheed Abdullah Al Rushaid, the president of Cleveland Bridge's Saudi Arabian parent ARPIC, stepped down as a director of the firm.
The oil and gas business, FRP said, declined to pump in £12m to make up a funding shortfall which led to the administrators being called in over the summer.