Engineering giant Babcock has posted a 20% jump in profit with revenue also up 10% to £3.55bn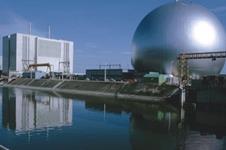 Reporting its results for the year to 31 March 2014, Babcock reported revenue of £3.55bn, up 10% on £3.24bn the previous year, with pre-tax profit rising 20% to £219m, up from £182m the previous year.
Group operating profit rose 12% to £317m. But after stripping out £59m in finance costs and £24.9m in exceptional items, including £14.5m on reorganisation costs, operating profit stood at £233m, although this was still up 15% on the previous year.
The results come on the back of a strong order book and a bid pipeline of £17.5bn - up £2bn from 2013.
Babcock's order book stood at £11.5bn, down £500m from 2012/13.
In April, Babcock was confirmed as the preferred bidder for a £200m track renewal contract for Network Rail, while in March a joint venture between Babcock and Fluor won a £7bn contract to manage the decommissioning at the Magnox nuclear sites at Hinkley Point, Sizewell and Dungeness.
Babcock chief executive Peter Rogers said: "Our markets remain buoyant and we enter the new financial year with a powerful platform for further growth in the UK and overseas.
"Building on the strong growth in revenue and earnings delivered in the 2013/14 financial year, the Board is confident the Group will continue to make further strong progress in the 2014/15 financial year."
"Babcock maintained its record of delivering strong revenue and profit growth with all our divisions making progress, building on our leading position in engineering support services.
"We produced a top-class financial performance, driving strong cash flow and cash conversion, delivering another year of growth in shareholder value."
Babcock spent £60m during the financial year on acquisitions to help give the company access to new sectors and markets, including a £900m deal to acquire Avincis, a provider of emergency, mission-critical helicopter services.