CITB report calls for industry to engage with schools to improve 'largely unfavourable, outdated and ill-informed careers advice'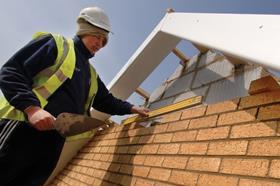 Young people are turning being turned off construction due to largely unfavourable, outdated and ill-informed careers advice, a report has found.
The CITB report, which was compiled from a survey of over 800 career influencers to find out what they think of construction, found that 35% of careers advisers believe that construction is an unattractive career opportunity.
According to the report, the changing careers advisory landscape, which has seen a sharp reduction in the face-to-face offering for pupils, is struggling to provide accurate and detailed information about the industry and its career prospects.
The report said the industry needed to work more closely with schools, teachers and careers advisers "to dispel the age-old stereotype that construction is a hard, dirty manual job for boys".
The report also found that 44% of teachers admit to having offered ill-informed careers advice to students, with over 60% of careers advisers in schools offering no information on jobs prospects based on available work.
CITB chairman James Wates called on employers to get more involved in careers activity in schools.
He said: "Our industry has to compete with many others for future talent. That means that we must be in the thoughts and choices of pupils making decisions at school - not as they're about to leave or have already left.
"We can't leave this to existing careers advice because we need to reach teachers in order to reach pupils.
"Teachers need to be made aware of what training and careers construction has to offer their pupils in order to get our message across.
"We build inspirational icons across the UK and the world - and we build schools, homes and hospitals in local communities.
"We need to inspire tomorrow's talent with these achievements and I'm asking employers to be part of setting out our stall. I
"'d like to see 50 employers visit 50 schools in 2014 to do just this. That sends a powerful message about our industry and about the opportunities that exist within it."