Analysts predict further bad news for the contracting giant, as firm outlines plan for further office closures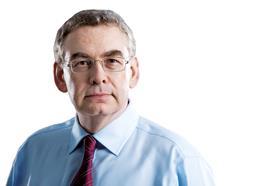 Balfour Beatty's management has defended its decision to walk away from merger talks with Carillion, as the City predicts more trouble for the firm in the second half of 2014.
Balfour Beatty and Carillion began discussions over a possible merger in May, but the talks fell a part in late July after Carillion said it wanted to keep Balfour Beatty's consulting arm Parsons Brinckerhoff – which Balfour is currently selling - as part of any merged company.
This was contrary to an initial agreement between the two firms that the sale of £160m-turnover Parsons would proceed unaffected by the proposed merger.
This week Balfour Beatty rejected a revised merger offer, which it described as an "approach with takeover characteristics", in which Carillion offered to compensate bidders for Parsons Brinckerhoff if they proceeded with their bids for the consultant and then, following the successful completion of the merger, the plug was pulled on the sale of Parsons.
Carillion also offered to allow Balfour Beatty shareholders a full final dividend payment for 2014 and requested the deadline for any merger agreement be pushed back a week to 28 August.
Under the proposal, Balfour Beatty shareholders would have gotten 56.5% of the equity in a combined firm.
Steve Marshall, executive chair of Balfour Beatty Group, said in a call to City analysts on Monday (11 August) that the board had sought the best deal for shareholders throughout the talks.
He said: "The view that the board took was that this was somewhat an approach with takeover characteristics attached to it but without a cheque book to match, so we negotiated very hard indeed over the amount of a combined company that our shareholders would get."
Asked if the agreement that Carillion would be able to nominate the three top positions of chief executive, chair and finance director, was a sign Balfour's bosses were not committed to running an independent company, he said occupying those slots was a "very strong priority" for Carillion and it was a "pragmatic decision" to agree those terms as part of the proposal.
He said: "The agreement to those top three slots in Carillion's favour was part of that package of discussions [and] it does not in any way reflect a lack of commitment from the board."
Marshall added that "no strategic logic had been advanced" for the retention of Parsons – the key sticking point of the deal - by Carillion.
Yesterday he said the sale of Parsons was well advanced and would return £200m to shareholders.
He added: "It cannot make sense to so obviously warehouse a major people business, simply to enhance profitability, without a strategy for it, and whilst the global professional services sector rapidly consolidates around it."
Marshall also said he doubted that the due diligence could be completed in time, even if the deadline date was extended to 28 August.
The firm also announced its results for the first half of 2014 yesterday and reported a return to pre-tax profit from continuing operations of £1m in the first half of the year on revenue of £4.85bn, up from a £4m pre-tax loss from continuing operations over the same period last year.
Analysts were concerned about the firm's level of average net debt, which chief financial officer Duncan Magrath, said was likely to be £450m for 2014, up from £375m at the beginning of 2014.
Balfour plans to pay down some of its debt with the proceeds from its sale of Parsons Brinckerhoff, a move which Magrath said was dictated by the board not its banks.
He said: "I've not had any conversations with banks that are seeking to put any pressure on us at all."
Following the results analysts said they expected further trouble for the firm in the second half of the year.
Stephen Rawlinson, analyst at Whitman Howard, said: "We believe that there is a good chance that there is more bad news to come on trading at Balfour Beatty than we have seen to date.
"Profit from operations and cash have not tracked each other for some time and the gap has been filled only by asset sales and there is only more of that to come."
He said he felt merger with Carillion was still possible because Carillion was "not the type of company to die wondering what might have happened if they had not pushed a little harder" on a deal.
Andrew Gibb, analyst at Investec, said: "I think there's a lot to do in the second half and there's more risk on the downside."
He added that he did not take a "huge amount of confidence" from an update management provided on the firm's plan to turn round the struggling construction arm, which reported a deepening operating loss from continuing operations of £69m in the first half of 2014.
Gibb said the firm's update on its plans, which are well advanced, was "very high level" and "lots of management buzz words".
"It's going to be a long journey and the question for Balfour Beatty shareholders is: Is this the right management team to do it?" he said.
Balfour Beatty's UK construction chief executive Nick Pollard told analysts on Monday (11 August) that the firm would close three unprofitable offices in London and the South-west before the end of the year.
He said improvements were being realised as the regional businesses moved away from bidding for smaller jobs worth less than £5m, and the firm aimed to have all its offices trading profitably before the end of the year. He said a sixth of local units were currently unprofitable at Balfour.
Pollard said: "By the end of year our target is that we will be operating with 17 local business units rather than 20 and that all of them will be trading profitably."
In the South-west, Balfour Beatty has offices in Truro, Exeter and Bristol.The firm has two offices in central London.
Pollard added: "From my personal perspective we need to keep the foot on the gas with all the measures implemented, really make them bite, deliver profits and at the same time identify and accelerate our work on procurement by engaging more collaboratively with our suppliers to identify and eradicate wasted effort - all to the mutual benefit of the bottom line."