Deal for collapsed firm's work comes as administrator confirms Mears snapped up key Bristol contracts
Balfour Beatty is to target work in new-build social housing after its £7m purchase of the remnants of Rok's business last Friday.
The sale came after social housing maintenance contractor Mears managed to secure a bundle of former Rok contracts in the Bristol area from administrator Pricewaterhouse Coopers, prior to the Balfour Beatty sale.
PwC is continuing to talk to bidders about a small number of remaining contracts, but it is understood that most customers have now terminated their contracts with the collapsed contractor.
Mears picking up the bristol business slightly kicked the stool out from under the administrator

Bbalfour beatty source
A source at Balfour Beatty said that after combining the Rok work with existing contracts, the contractor - through subsidiary Mansell - would have a new-build social housing business worth £220m a year.
The source said the purchase gave it the scale to set up a viable national social housing business. The government is planning to build 150,000 affordable homes over the next five years, despite scaling back funding, by allowing housing associations to raise rents.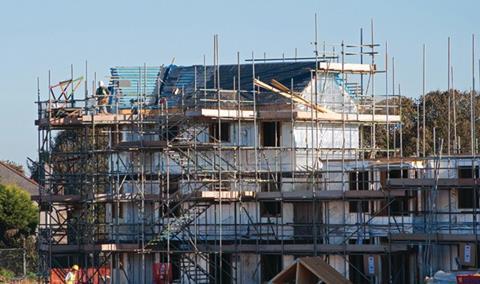 Rok's slide
Value of company at peak £440m
Value when it went into administration £34m
Sale value to Mansell £7m
Turnover last year £781m
Turnover of contracts sold £100m
People employed at collapse 3,800
Staff transferred to Mansell 381
The source said: "The rationale is around social housing - it allows us to bring our business from £150m a year to £220m - but just for new build."
Balfour Beatty said the acquisition of contracts, which includes some general construction work, will add £100m to its annual turnover. It will also save 381 jobs at Rok. Just £4m of the deal will be paid in cash, with the remainder due upon transfer of the contracts.
Meanwhile, PwC confirmed that social housing contractor Mears bought a number of Rok's contracts in the Bristol area, which Building understands made it harder to sell Rok's social housing business as a whole.
Mears is expected to make a stock exchange statement on the matter within the next few days, but the value of the contracts is not yet known. The source said: "With Mears picking up the Bristol business, it slightly kicked the stool out from under the administrator as there wasn't that much left at that point."