Contractor gets eight extra weeks to complete problem-hit project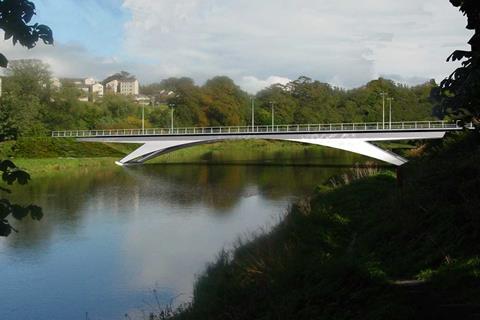 Balfour Beatty has been given an extra eight weeks to complete a delayed river crossing in Aberdeen.
The £22.3m Third Don Crossing was originally meant to complete by the end of last year, but has repeatedly been hit by delays and construction is now expected to finish by May.
Aberdeen council said the latest extension has been agreed due to problems with weather, re-routing underground utilities and "unforeseen circumstances".
Aberdeen City Council Communities, Housing and Infrastructure convener councillor Neil Cooney admitted there were challenges with the "technically complex" project.
He added: "While we recognise how frustrating these delays are for people, it must be remembered this is a major project which includes two bridges, creating a new road, re-alignment of existing roads, creating cycle paths, and pavements."
George Hood, Balfour Beatty managing director, said: "We continue to support Aberdeen City Council in order to ensure all works are completed as quickly as possible.
"Once complete, the Third Don Crossing will play a significant role in improving local transportation routes. All other works continue to progress at a good rate."
Work started on the project in August 2014.