New sport and life sciences building will form part of Birmingham City University's City South Campus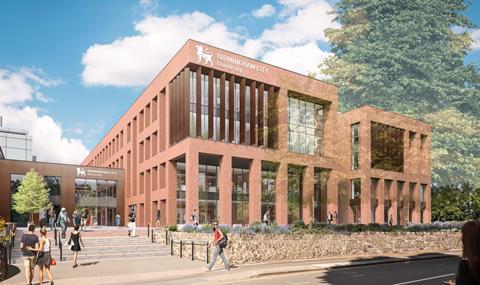 Bam has landed a £41m scheme to build a new sport and life sciences building for Birmingham City Unviersity.
The Sheppard Robson-designed three storey scheme will contain laboratories and teaching facilities. BCU is project manager, Sweett is QS, White Young Green is structural engineer and CP&W is service engineers.
Bam has already carried out enabling works on the project and is due to start the main contract next month, with completion expected towards the end of 2017.
The scheme is part of the university's £260m programme to move all its teaching and learning facilities to two campuses, City Centre and City South.
Bam is also refurbishing part of the Birmingham City University's existing Seacole building and carrying out additional external works.