Contractors appointed to build undersea power link in Scotland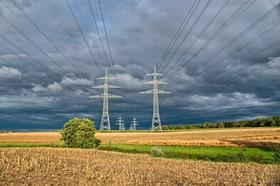 Scottish Southern Electric (SSE) has awarded a trio of contracts worth £148m to construct a power line under the sea in Argyll in north-west Scotland.
A Bam Nuttall and Siemens joint venture has been appointed to build an electricity substation, while Amec has been chosen to construct 13km of overhead transmission line as part of the Kintyre Hunterston subsea link project.
Specialist electrical contractor Nexans Norway As has been appointed to install a 41km subsea cable and a 4.5km land cable.
Construction on the link will begin in October, with completion expected by the end of 2015.
David Gardner, SSE's director of transmission, said: "On completion, the subsea link will release around 150MW of additional grid capacity from renewable generated sources and will provide a more secure electricity supply to the Kintyre peninsula.
"It is well known that major infrastructure projects can bring benefits to an area both in terms of local jobs and a boost to the region's economy.
"We have impressed upon all of the successful companies the need to maximise the use of local business and services throughout the construction programme and have worked collaboratively on this matter."