Firm to start £110m Space House scheme this April
Bam has won a £110m scheme to turn a grade II-listed 1960s block designed by Centre Point tower architect Richard Seifert in central London into new offices.
The Space House building in Kingsway, near Holborn tube station, was completed as a speculative scheme by Sir Robert McAlpine for property tycoon Harry Hymans in 1968.
It was empty for the first seven years before the Civil Aviation Authority moved in in 1975 where it stayed until 2019.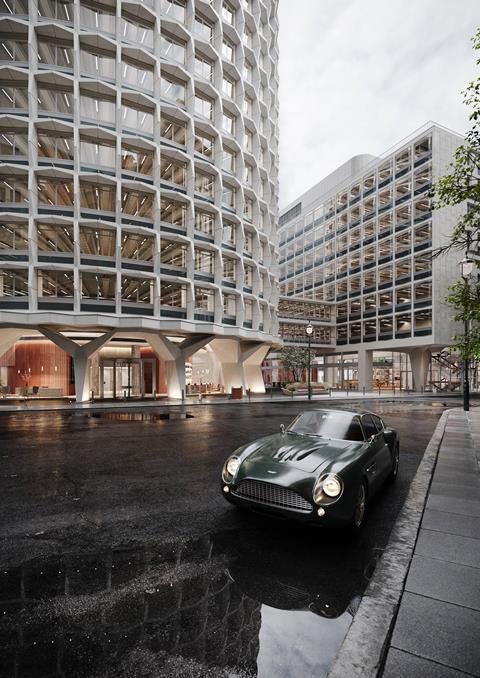 It comprises a 15-storey circular tower and an eight-storey block along Kingsway and was originally earmarked to be a luxury hotel.
It was refurbished in 1996 and 2003 and part of it was later used as the office of the government's design quango Cabe which was abolished more than a decade ago by the incoming Conservative government under the so-called 'Bonfire of the quangos'.
Under plans drawn up by Squire & Partners for London developer Seaforth, the latest work will include adding two new floors of office accommodation on top of the existing 15 storey tower, a top floor extension to the eight-storey block and reconfiguring internal cores and basement levels.
A cycle centre as well as new public, retail and event space will be created for the basement and ground floor levels.
Main construction work is set to start in April and finish in the third quarter of 2023.
Others working on the scheme include heritage architect Donald Insall Associates with Gustafson Porter + Bowman working on landscape and public realm.