Move to limit government's Funding for Lending scheme could raise mortgage costs, experts warn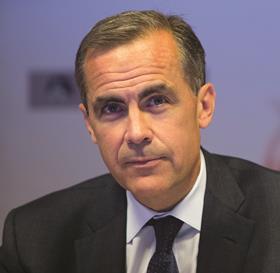 The cancellation by the Bank of England of support for mortgages under the Funding for Lending scheme could see mortgage costs rise, dampening the nascent housing recovery, experts have warned.
Bank of England governor Mark Carney announced yesterday that it was ending support for mortgages under the scheme from January next year, amid signs that "activity in the housing market is picking up and house price inflation appears to be gaining momentum".
However, experts have criticised the Bank for acting at a time when house prices have not recovered significantly outside of London and the South-east, and are still falling in some parts of the UK.
The Funding for Lending scheme has given mortgage lenders access to government-backed cheap funding, enabling them to lower their cost of capital and therefore also lower the end cost to borrowers buying homes.
Richard Sexton, director of chartered surveyor e.surv, said: "Funding for Lending was the spark that set lending alight, opening up the mortgage market to a host of new borrowers.
"Stopping the scheme could restrict lending, and dampen the hopes of millions.
"There's no doubt, banks will be passing on their added costs to borrowers. And borrowers with smaller deposits will be the ones to pay, as FLS is pulled away and the rates they are charged to borrow will start to inexorably tick upwards."
Robin King, director at property services company Move with Us, said the organisation's figures showed that property prices in Scotland, Yorkshire and Humber and the North East however were "either static or declining."
He said: "These are the areas that will be hit the hardest by Funding for Lending being scrapped. Overall, it might be just a bit too soon to end the funding for households altogether."
Housebuilders and mortgage lenders have so far played down the impact of the news, with the Council of Mortgage Lenders saying it was "surprised" but not "shocked" by the announcement and that it's members were "well equipped" to meet their funding needs, but did not say whether it thought mortgage costs would rise.
Home Builders' Federation executive chairman Stewart Baseley said: "The economy is in a much stronger position than when the Funding for Lending scheme was introduced and lenders are now much more able to meet the funding requirements of home buyers.
"In addition the Help to Buy equity loan scheme is now in place and is driving sales and stimulating higher levels of house building."