Barbour ABI to provide construction news orders data to the Office for National Statistics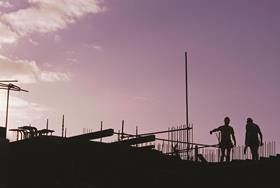 Barbour ABI has been appointed by the Office for National Statistics to provide construction new orders data, a key indicator for the health of the UK economy.
Barbour ABI, which is owned by UBM, the publisher of Building magazine, will now be supplying construction new orders data on a quarterly basis for the ONS.
The data will tell the government how much new work has been awarded in construction across the UK.
The figures are an important indicator of the health of the UK economy for the Built Environment industry.
This partnership for Barbour ABI comes after last year's appointment as the chosen partner to collate, maintain and publish the UK Government's Construction and Infrastructure Pipeline (GCIP), the forward programme for publicly-funded construction.
Jacqui Jones, deputy director Business Indicators and Balance of Payments for the ONS, said: "It is of key importance that new orders in construction data are an accurate reflection of industry orders across sectors and geography and careful consideration has been taken in choosing the right partner.
"Partnering with Barbour ABI we will be accessing virtually a census of new orders data, to produce estimates of New Orders in Construction".