Housebuilder reports first half pre-tax profit up 16.6%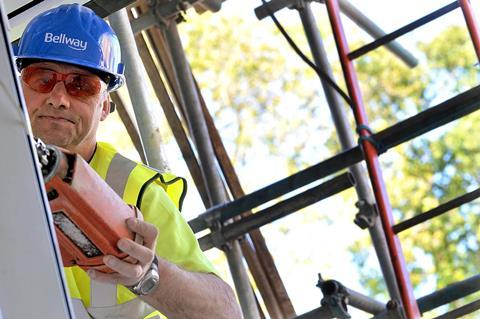 Announcing a near-17% rise in first half profits, Bellway is on track to build 10,000 homes annually for the first time.
The housebuilder said it expected to be build 600 more homes in the remainder of the year, "enabling the group's housing output to exceed 10,000 new homes per annum for the first time in [our] history".
Bellway, which was founded in 1946, reported turnover for the six months to 31 January 2018 of £1.32bn, up 15%, and an operating margin of 22.2%, up 20 basis points.
Pre-tax profit came in at £288.7m, up 16.6%.
The firm said it was operating in a "favourable" market, with low unemployment and interest rates and what it called "a responsible and sustainable lending environment, with good availability of mortgage finance".
Bellway said more than a third (39%) of its homes buyers had used Help To Buy to acquire their homes and the introduction of stamp duty land tax relief for the majority of first time buyers was also supporting the sector.
Demand for its homes was "resilient", Bellway said, and customer confidence was "seemingly unaffected by the ongoing uncertainty surrounding the forthcoming exit from the EU".
The average price of a Bellway home was £275,900, up 8%.
In London, sales at the higher end of the market remained "slower", Bellway said, although trading at 'The Residence' development in Nine Elms, Battersea was "positive", with 53 apartment completions sold at an average selling price of £562,285. There were now only 100 apartments of the 514 flats left to sell, before construction completes in the winter of 2019.
And while labour availability remained an issue for the industry, the decision to leave the EU did not appear to be a factor, Bellway said. "There has, however, been some ongoing, but manageable, upward pressure on material costs, arising due to the weaker exchange rate," it added.
Full year results for the 12 months to the end of July will be out on 16 October.