Housebuilder says it will build a fifth more homes this year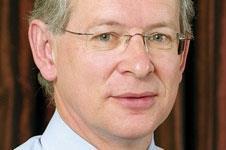 Bellway has announced it will build a fifth more homes this year compared to last, after posting strong half-year results to the end of January.
The housebuilder posted a 73% jump in pre-tax profit for the period to £103.8m, up from £59.9m the previous year, while revenue rose 40% to £701.1m, up from £502.5m.
Bellway said it will build 20% more homes over the full current financial year "as a result of a strong start to the spring selling season".
The firm said its average selling price rose to £212.071, up from £187,426, while there was a 25% uplift in completions to 3,425.
Chairman John Watson (pictured) said: "The group's operational and balance sheet capacity for volume growth has allowed Bellway to respond positively to strong consumer demand.
"The resulting growth in earnings, together with a strong focus on increasing return on capital employed, has allowed the Group to enhance the total return to shareholders through growth in the net asset value, together with the payment of a regular and progressive dividend."