Paul Morrell says government needs to keep pushing initiative in industry
The government's former chief construction advisor has said he does not see a plan for the widespread introduction of BIM into the construction industry.
Paul Morrell, who held the role between 2009 and 2012, has been championing the uptake of BIM and drove the government's use of the technology on all public building projects.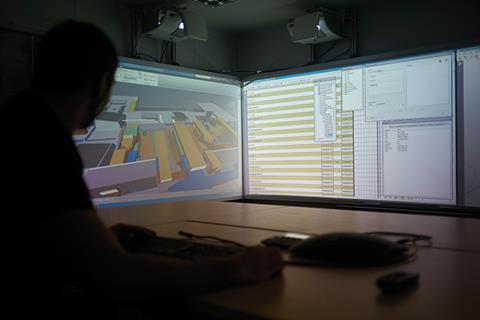 Speaking about the progress of the industry's uptake of BIM at the Construction Leaders' Summit for the National Building Specification, Morrell said: "Are we nearly there yet? I think we know where there is. What I'm not sure is whether we know how to get from here to there."
He added: "The industry needs to take ownership. We do need government to stay engaged, more engaged than it is I think, using its buying power and facilitating conversations and playing its part in the Construction Leadership Council which I think should be the key body here. It's faced up well to covid. Let's see it face up to this much bigger longer-term challenge."
Morrell said he thought the uptake of BIM among construction firms was faltering. "It's sort of stalled because I think people are thinking where's the data? The answer is if you don't start collecting it, it won't be available and if it's not available you won't start using it," he added.
But Morrell, who first advised the government to require BIM across its entire building programme in 2010, said much progress has made since then.
"If I look back and say: 'So what do you think of it so far?', I actually think it's amazing how much progress has been made. Did we think that every government department would handle every job in BIM within six years? Not really. Once you can see the benefits of working in this way, why would you do it in any other way?"
The department for business, energy and industrial strategy has been approached for comment.