Whisky distiller Macallan to use heat from the plant in its distillery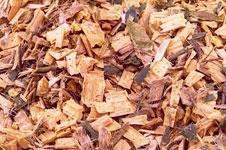 The government has agreed to provide a guarantee for £48.5m of finance for a biomass power station in Scotland
The Speyside Biomass Power station will supply enough electricity to power more than 20,000 homes once it is complete.
The Green Investment Bank will also provide £13m of the £74m required to fund the project with developer John Laing will providing the remaining £13.5m.
Whisky distillers Macallan will also use heat from the plant in its distillation process.
Chief secretary to the Treasury Danny Alexander said the guarantee, through the government's UK Guarantees scheme, was the latest in a line of government actions that were "creating the right conditions for more investment in our infrastructure and helping to build a stronger economy".
He added: "Today, over £1bn of infrastructure projects have now been brought forward as a result of the UK guarantees scheme and £36bn worth of projects are pre qualified."