Delegation led by Unite union will travel to Amsterdam to protest outside Royal Bam's annual general meeting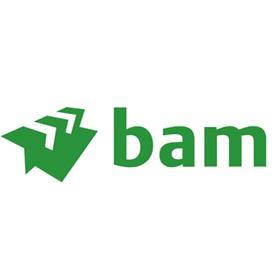 Bam has become the latest major contractor to have its overseas meetings targeted by anti-blacklisting protesters from the UK.
Unite, Britain's biggest union, announced that would send a delegation to Amsterdam to protest outside tomorrow's annual general meeting of Bam Nuttall's Dutch parent company Royal Bam.
Unite is running a major lobbying campaign against the £15bn Crossrail project and its delegation to Holland is protesting at Bam Nuttall's role on the London scheme within joint venture contractor BFK which is made up of Bam Nuttall, Ferrovial and Kier.
Earlier this month, Skanska saw its annual shareholders meeting in Stockholm, Sweden, targeted by a delegation made up of the GMB union and the Blacklist Support Group.
Unite assistant general secretary, Gail Cartmail, who will attend the protest in Amsterdam said: "Blacklisting ruins lives and we believe it is continuing today on Crossrail.
"Unite believes that the people of Holland and Bam's shareholders deserve to know about Bam's behaviour elsewhere in Europe.
"This company is putting its reputation at serious risk by associating itself with blacklisting. Unite will use every legal means at its disposal to end this blight and to expose the companies and individuals that indulge in it."
The Unite delegation will include Unite shop steward Frank Morris who is currently pursuing an employment tribunal against BFK, alleging that he lost his job on Crossrail after being blacklisted and victimised at the Westbourne Park site in west London.
The union's campaign against Crossrail follows Building's exclusive revelations that two senior human resources managers working on Crossrail had close links with The Consulting Association (TCA), the blacklisting firm exposed and closed down in 2009.
In November, Building reported that Crossrail's industrial relations manager Ron Barron was an established blacklister and point of contact with TCA in his former human resources role at the contractor CB&I. Barron, who was employed by Bechtel to work on Crossrail, left his post shortly after Building's story was published.
Then, last month, it emerged that Pat Swift, previously the human resources contact for TCA at Bam Nuttall, is now BFK's human resources manager.
Bam Nuttall/Edmund Nuttall spend more than £38,000 on the services of TCA.
Bam Nuttall declined to comment.