Mayor of London launches new £100m fund aimed at backing housing projects for people on 'modest incomes'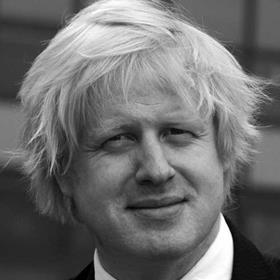 Boris Johnson has launched a £100m fund for housing projects across London with the aim of creating an affordable mix of housing options for people on modest incomes.
The mayor said the fund, announced today, would be aimed at housing projects focused on providing homes for households on a range of modest incomes for whom the current housing market offers limited choice.
He said the fund would consider proposals from any providers that can develop intermediate housing in London. In particular, organisations not currently working with the Greater London Authority (GLA) or who have not received GLA funding in the past would be encouraged to bid.
Organisations could include London boroughs, housing associations, developers and house-builders, for profit and not-for-profit bodies such as charities, the mayor's office said.
The mayor's office said the fund would aim to boost the "mid-market offer in th capital" by backing projects that offer a range of low-cost home ownership products, giving people "the same freedoms and flexibility as those buying on the open market enjoy".
This would include shared-ownership, equity loans and a new option - 'Rent to Save' - which will help households save for a deposit while benefitting from low rents. This would sit alongside the government's FirstBuy scheme.
The mayor said the GLA would also aim to make it easier to move the equity built up in one 'intermediate' home into another, remove constraints on re-sales of these properties, reduce restrictions on which Londoners are eligible for assistance and remove duplications and bureaucracy in the way these homes are marketed.
The homes provided will be available to London households on a range of incomes up to a maximum joint income of £64,300 per annum, but with flexibility up to £77,200 per annum for families with dependents purchasing properties with three or more bedrooms.
The first homes are expected to be available for sale in Spring 2013 with completions ranging up until March 2016.
Johnson said: "London's success is built by its workforce and if we are to maintain our vitality as a city we have to provide Londoners with a fairer housing deal. For an increasing number of Londoners the capital's current housing market is just not working and failure to deal with the issue could lead to a damaging exodus that will hamper our competitiveness.
"So, in the long tradition of the great house building programmes of the past and of London's great philanthropists such as George Peabody, I want to make a new housing covenant with Londoners, one that recognises that those who contribute to our success should benefit from it too.
"To improve the housing choices of those who work to make this city the fantastic place that it is, I am opening up the market, cutting red-tape and injecting £100m worth of investment to stimulate supply. The programme we are announcing will not just unlock the door to home ownership for thousands more Londoners, it will give a welcome shot in the arm for jobs in the capital's construction industry and spur wider economic growth too."
Johnson said all reusable investment from the funding boost would be reinvested for further affordable homes delivery over the next decade.